If you or a loved one is dealing with a diagnosis of anal cancer, our comprehensive care team of gastrointestinal cancer specialists at West Cancer Center & Research Institute are here to provide you with the latest treatments and technology to design a personalized treatment plan specific for your disease. Our goal is to also provide resources and information to better help you understand and manage your disease.
What is Anal Cancer?
These cancers can be malignant or benign and involve the area that connects the lower part of the large intestine (rectum) to the outside of the body. Higher rates of the human papillomavirus (HPV) has been a contributing factor to an increase in anal cancer.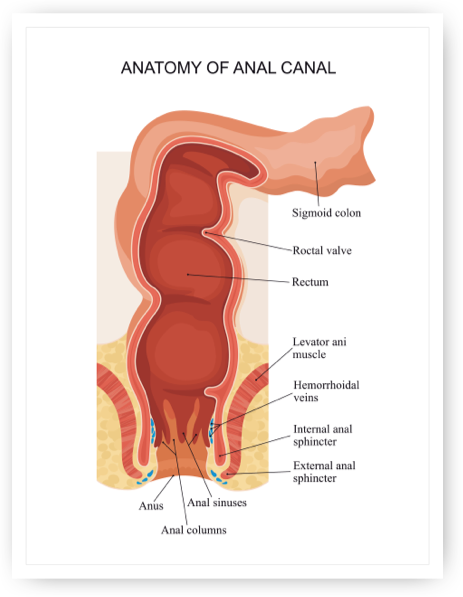 Stage 0
Abnormal cells are found in the mucosa (innermost layer) of the anus. These abnormal cells may become cancer and spread into nearby normal tissue. Stage 0 is also called high-grade squamous intraepithelial lesion (HSIL).
Stage I
Cancer has formed and the tumor is 2 centimeters or smaller.
Stage IIA
The tumor is larger than 2 centimeters but not larger than 5 centimeters.
Stage IIB
The tumor is larger than 5 centimeters.
Stage IIIA
The tumor is 5 centimeters or smaller and has spread to lymph nodes near the anus or groin
Stage IIIB
The tumor is any size and has spread to nearby organs, such as the vagina, urethra, or bladder and has not spread to lymph nodes.
Stage IIIC
The tumor is any size and may have spread to nearby organs and has spread to lymph nodes near the anus or groin.
Stage IV
In stage IV, the tumor is any size. Cancer may have spread to lymph nodes or nearby organs and has spread to other parts of the body, such as the liver or lungs.
*Source: National Cancer Institute
Symptoms of Anal Cancer
If you are experiencing any of these symptoms, we urge you to speak to your provider as soon as possible for further examination.
A mass or lump in the pelvis, groin, or anal region
Pressure, itching, or pain around the anal region
Bleeding, pus, or mucus discharge from the anus or rectum
Change in bowel frequency, size, or difficulty
How To Diagnose Anal Cancer
If your provider would like to further investigate the possibility of anal cancer, one or more of the following diagnostic procedures may be performed.
BIOPSY
A sample of the tissue is removed and analyzed by a pathologist to determine if the cells are cancerous.
ULTRASOUND
A small probe that uses high energy sound waves (ultrasound waves) is inserted into your anal canal to visualize if there are any abnormalities.
ANOSCOPE
A short lighted scope is inserted into your anus to look for abnormalities.
DIGITAL RECTAL EXAM
Your physician will do a physical exam by inserted a lubricated, gloved finger into your rectum to feel for anything unusual.
Types of Anal Cancer Treatments
Your anal cancer treatment plan will vary depending on multiple factors including, but not limited to, your stage of diagnosis, as well as the location of your cancer. Your dedicated team of cancer experts will discuss your treatment options and plan with you, allowing you and your loved ones to consider all possible treatment options for your diagnosis.
CHEMORADIATION THERAPY
Your team of radiation and medical oncologists design a combined treatment of radiation therapy and chemotherapy. The radiation therapy directs high-energy x-rays to destroy the cancer cells while the anticancer drugs are injected to keep the cancer cells from dividing and multiplying.
CLINICAL TRIAL
A clinical trial may be available as part of your treatment plan, ask your physician if this is an option for you.
SURGERY
Surgically removing the tumor and surrounding tissue may be an option, depending on the type and location of the tumor.

Schedule an Appointment
Click here if you would like to schedule an appointment or refer a patient.
Schedule and Appointment

Find a Clinical Trial
Our patients have advanced access to the therapies of tomorrow – today.
See Clinical Trials

Learn More
To learn more, please click here to visit the National Cancer Institute website.
Learn More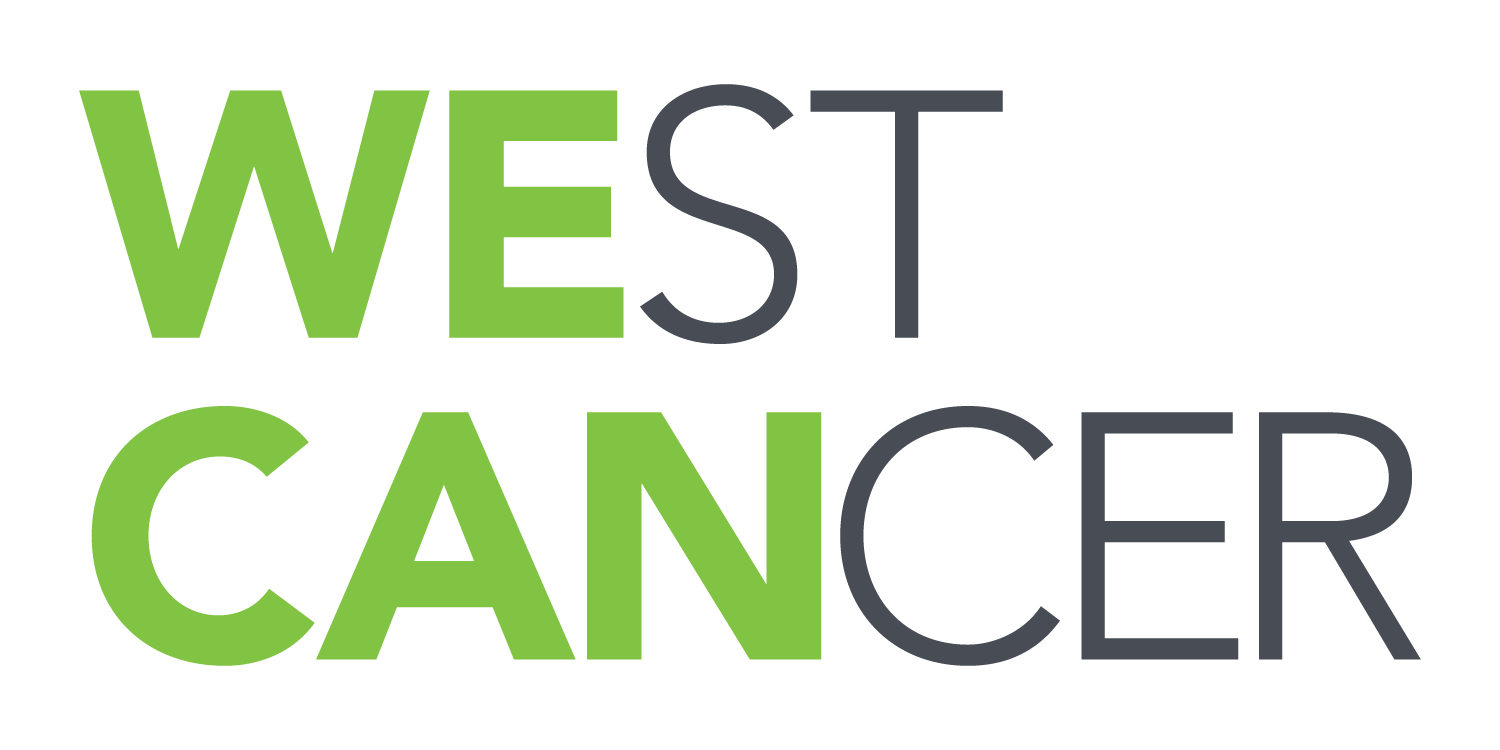 Learn more about how to schedule an appointment or refer a patient to our oncology specialists here at West Cancer Center.