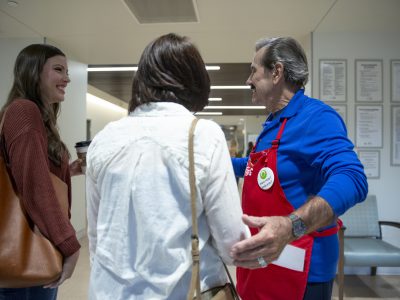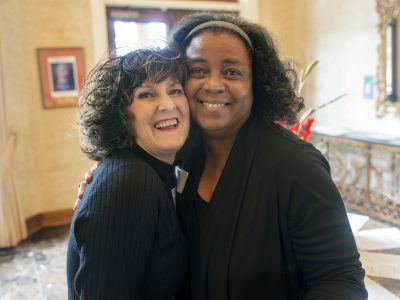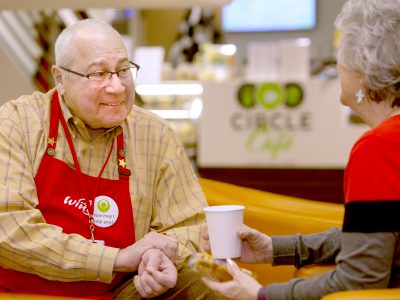 Volunteering at West Cancer Center
Volunteering at West Cancer Center is a distinct and richly rewarding experience. Serving the needs of our patients and their loved ones is both challenging and inspiring, and we're grateful that you're interested in helping.
Our volunteers provide more than just their time and energy — they also offer emotional and physical support, courage, solace, and joy to everyone in our clinics in their own unique way.
Volunteers do many things here at West. They may help patients navigate through clinic, assist patients in exiting or entering our facilities, or offer snacks and beverages. Often times, our volunteers simply provide comfort to those in our waiting areas, which can sometimes be the most valuable gift.
Volunteers are the heartbeat of West Cancer Center.
How to Become a Volunteer
If you're interested in becoming a volunteer at West, we invite you to fill out our application. We recommend that you take a look at our requirements, guidelines, and expectations for our volunteers below before you apply.
Must be eighteen years of age
Pass a background check and drug screening
Attend onboarding orientation
Commit to a minimum of 3 hours per week
If your application meets our current needs, we'll contact you to set up an interview. Our volunteers are a critical part of daily operations in our mission to provide the highest quality of oncology care and support to patients here in the Mid-South.
For questions or more information, please contact Mrs. Ruby Maclin at [email protected].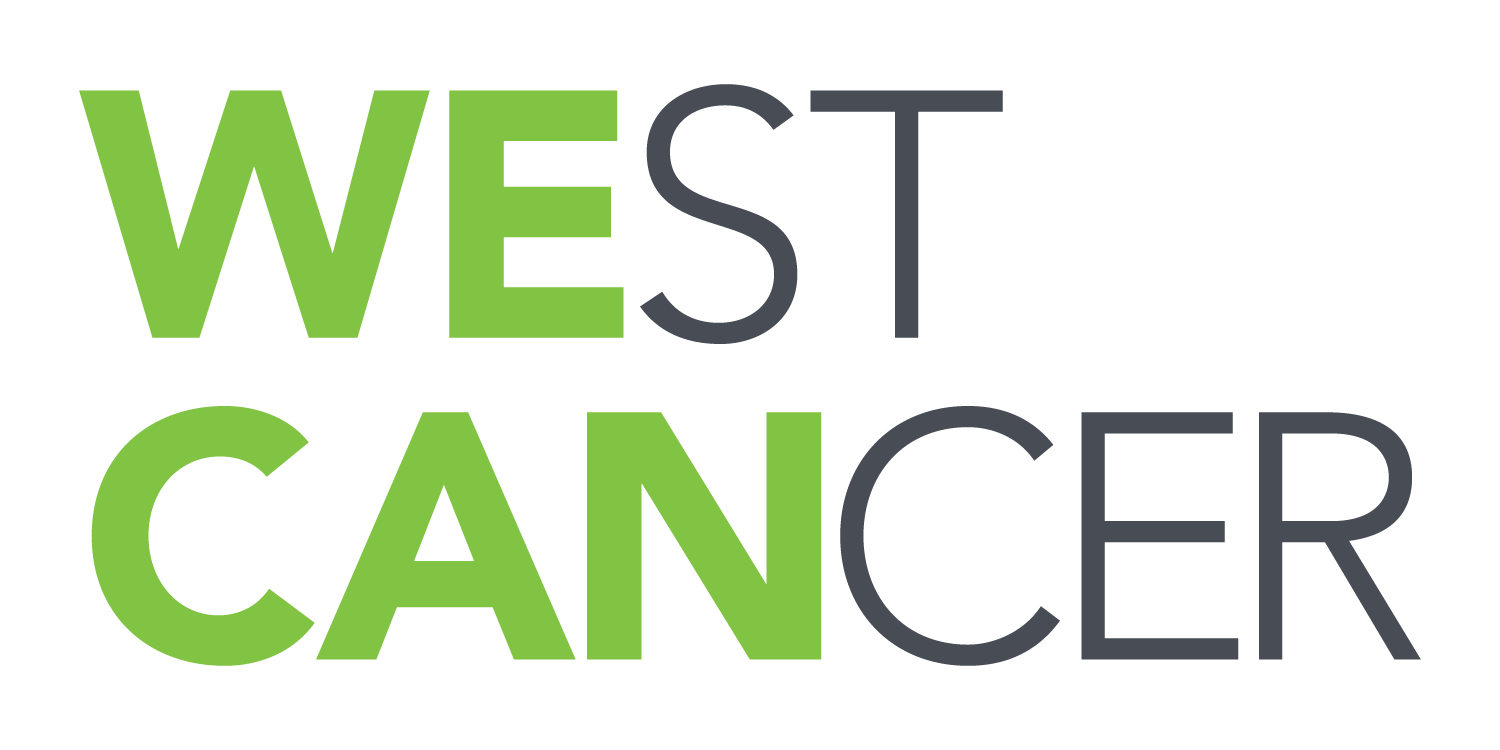 Learn more about how to schedule an appointment or refer a patient to our oncology specialists here at West Cancer Center.