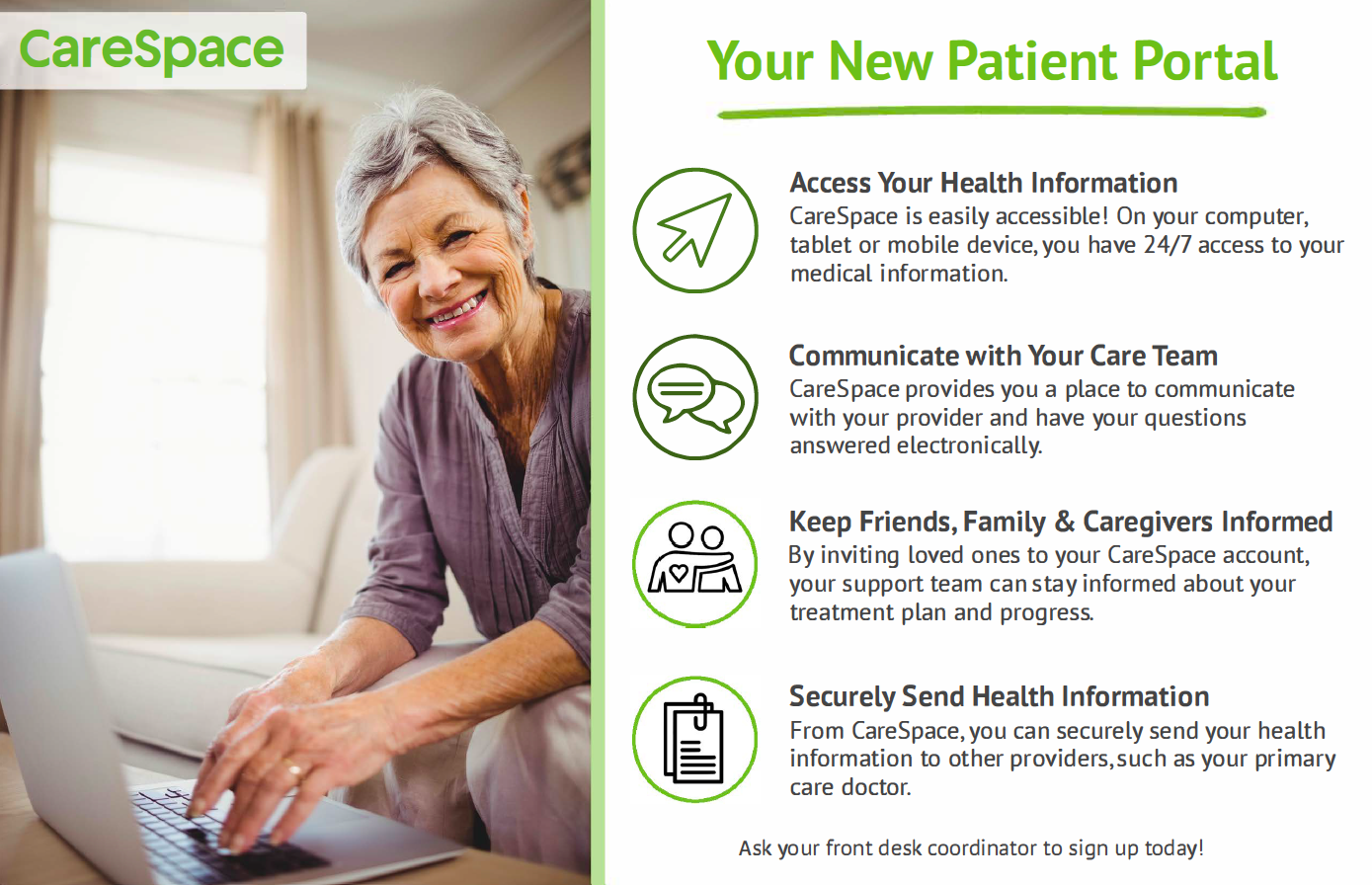 How to Sign Up
Ask your front desk coordinator for access to CareSpace. He or she will send you an email to create your account.
Open your CareSpace email and click the registration link to create a password for your account.
Log in using your email, password and date of birth.
Have questions? We've got answers!
Where do I log in for CareSpace?
You can always access CareSpace by visiting CareSpacePortal.com, clicking the patient portal button on our West Cancer Center website, or through our mobile app on both apple and android.
Only you and the people you invite can see your account. If you invite someone to your CareSpace account, they can see the same information that you see.
What should I do if my registration link expires?
To make sure that your information is safe, registration links expire after 4 days. Give us a call so we can resend you a new link at 901.683.0055.
What if I don't receive a registration link?
Be sure to check your spam folder. If you still don't see one, give us a call so that we can resend your link.