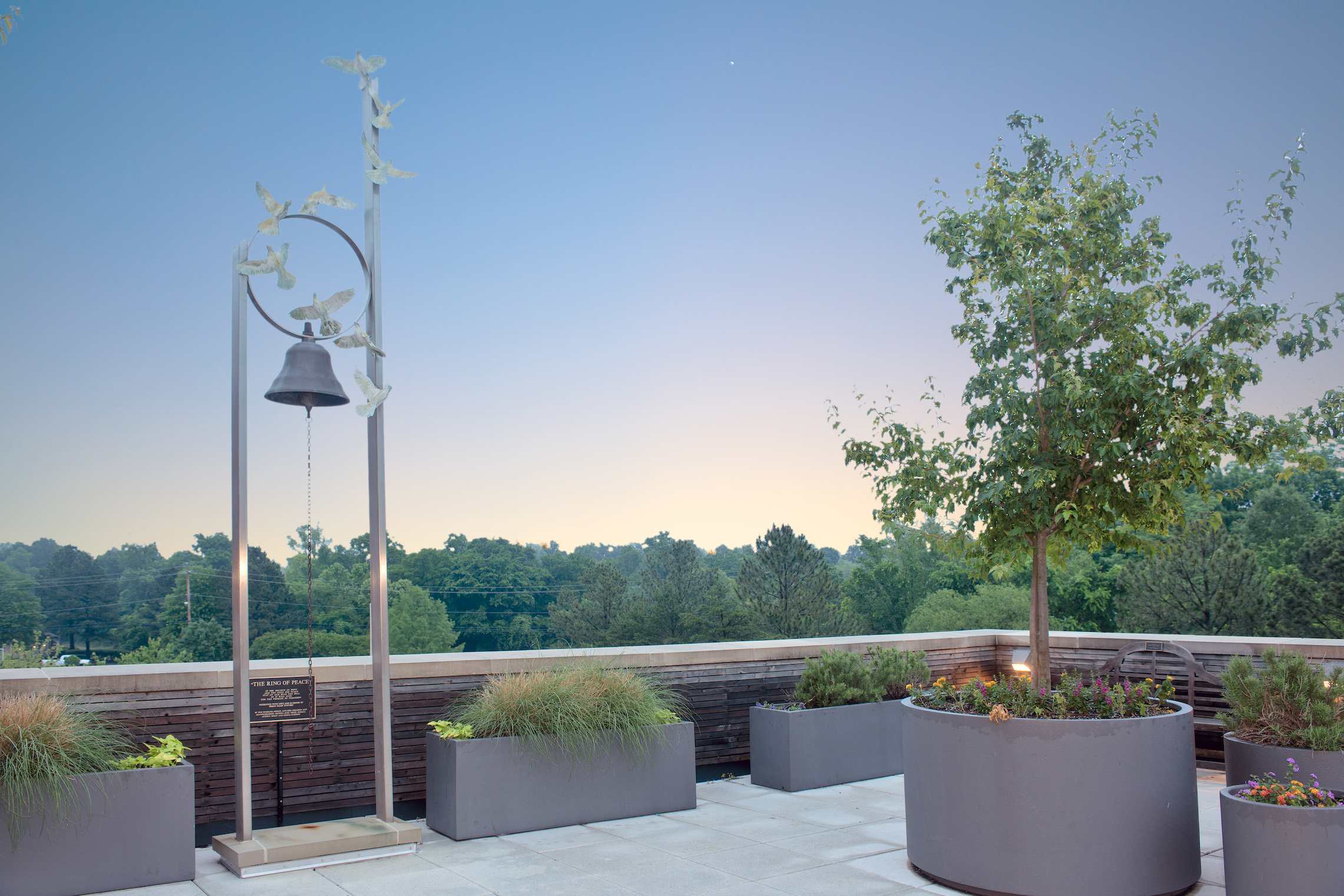 West Cancer Center and Research Institute carries on the tradition of celebrating patients who have completed their cancer treatment by ringing a bell. This milestone is celebrated at all our locations, but there is a special story about the bell and sculpture located at the Germantown clinic.
What began as a gift of love and honor from a cancer survivor's husband became a gift to other cancer patients and their families. Sidney Evensky and his family were personally touched by the tragedy of cancer when his wife and their mother, Peggy, was first diagnosed with bladder cancer in 1995 followed by T-Cell Lymphoma 6 years later.
Thus an unwelcomed relationship with West Cancer Center, Dr. Kurt Tauer and a team of talented and physicians was forged with the Evensky family and the birth of the "Wings Foundation" was launched. Under Sandy Patterson and Brenda Wiseman's leadership, a beautiful garden and labyrinth was created at the original site of West Clinic, and a special place of reflection and celebration was completed with the erection of this 19 ft. spectacular "Ring of Peace."
The significance of "journey" is woven throughout this story-beginning with Peggy and her families' personal journey of survival, continued with the cross-country escort of "The Ring of Peace" by sculptor, Chris Navarro, to the celebratory tradition of West Cancer Center's patients after completing a milestone in their cancer journey.
Peggy and her family exemplify compassion and continue to be a valuable part of the West family. From patient, to the 1st Wings Foundation Chairman to a red apron volunteer, Peggy's loving handprint will forever be remembered every time we hear the beautiful ringing of the bell.
A collective blessing was created by our staff in 2017
for all who come through the doors of West Cancer Center: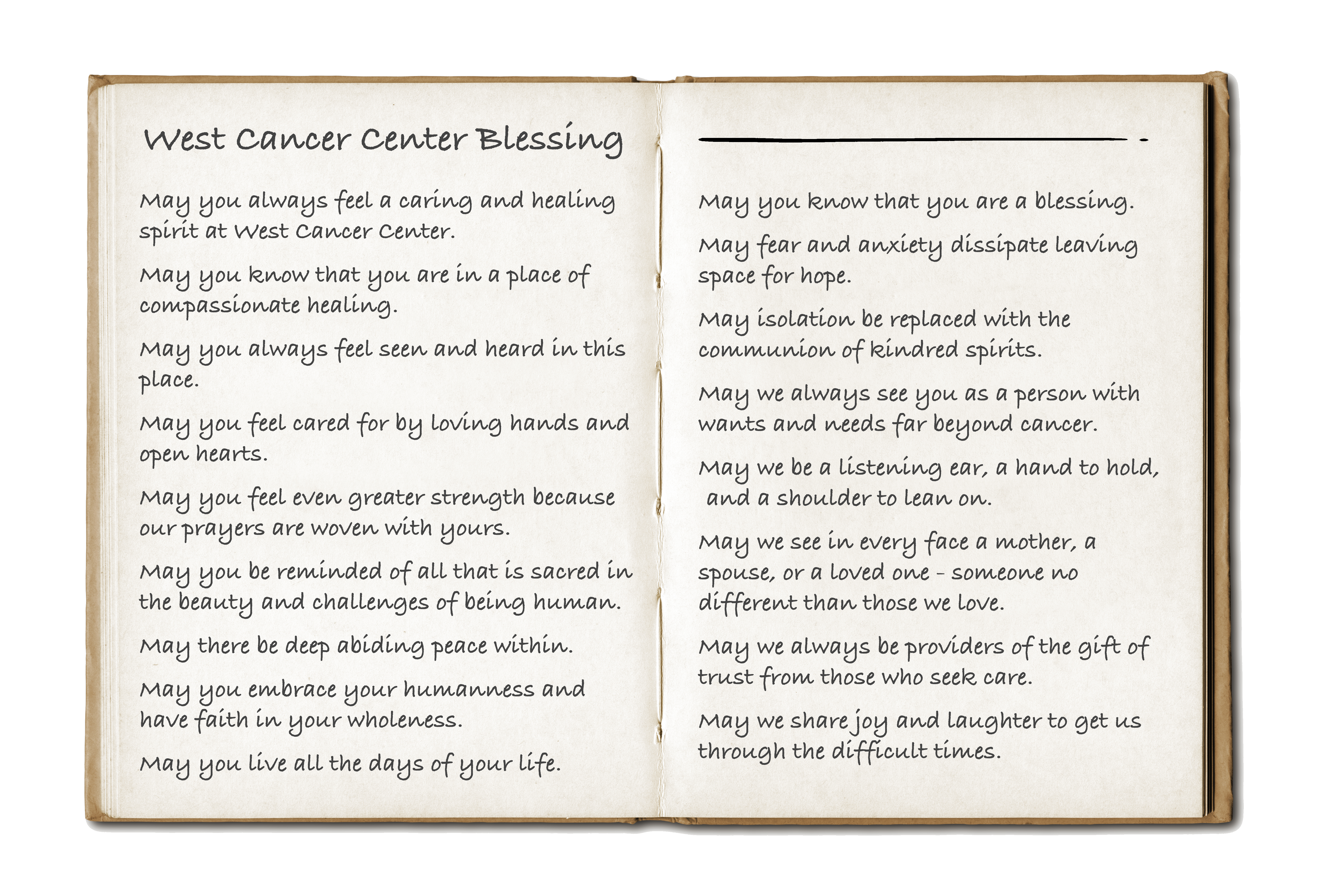 For more information about bell ringing ceremonies, please contact [email protected].