How to Request an Appointment
Physician Referrals
Our West Cancer Center team schedules new patients primarily by referral from other physicians. If you would like to schedule an appointment at West Cancer Center, please have your primary care physician or referring specialist submit the Physician Referral form located below.
For physicians that would like to refer a patient, please click here to use our online referral portal, or fax your New Patient Referral Form attached here to 901.922.6701.
For further assistance or additional questions, please contact 901.683.0055, Option 1 or email [email protected].
Second Opinions
A second opinion can give you the confidence you need to make informed decisions about your care. The goal of a second opinion consult is to make sure you understand your diagnosis and all of the treatment options available.  Whether you are unsatisfied with your current treatment or you just need extra clarity and reassurance, our providers at West Cancer Center are happy to help. Please call us at 901.683.0055 and we will be happy to assist you.
Remote Telehealth Visit
We are proud to offer Telehealth Visits for eligible visits. If you meet the Telehealth Visit criteria listed below and would like schedule this type of appointment, please contact our scheduling team at 901.683.0055, Option 1 or email [email protected].
> Telehealth Visit Criteria
Existing West patient (new patients must meet with your physician in-person)
Not experiencing new medical issues
No labs needed
Have access to a mobile phone, laptop, computer or tablet that has video and audio
Self Referrals
We do accept some self-referred patients based on diagnosis.  If you or your loved one would like to self-refer, please call us at 901.683.0055 and have your medical records in-hand.
New Patient Handbook
As a new patients at West Cancer Center & Research Institute, you will receive a detailed new patient handbook upon arrival. This resource offers detailed information about all of our supportive programs, treatment options, team members, and so much more! Click here to view a digital version of this handbook!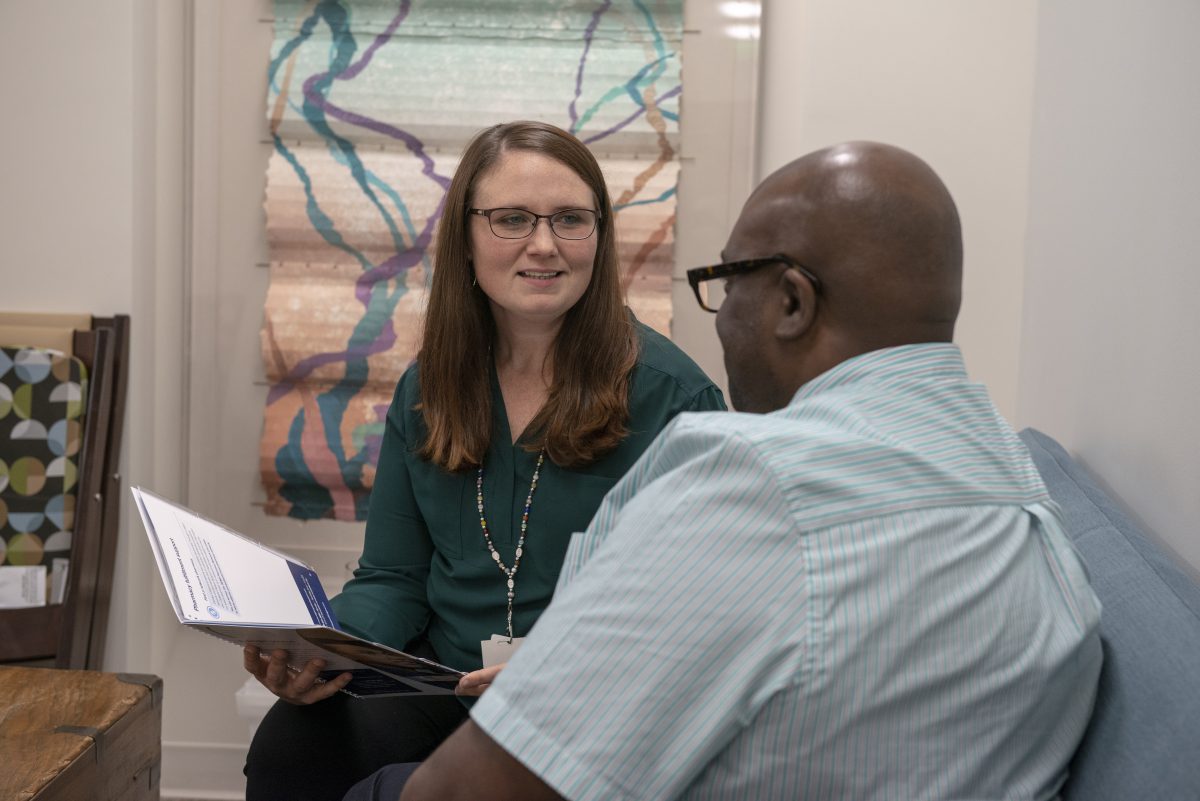 Prior to your first visit, please complete the New Patient Packet either online or print and complete by hand. This will help with the registration process on the day of your appointment. Failure to do so could delay your appointment by as much as one hour.
Should you need assistance completing these forms, please arrive to your appointment 30 minutes early so that one of our concierge associates is able to aid you with your packet.
What to Bring During Your Visit
Upon your visit to West Cancer Center, we recommend that you bring the following materials to expedite and ease your time with us
INSURANCE CARDS
Please bring all current health insurance identification card, including secondary insurance cards. If your insurance carrier requires a referral, please make sure your physician has sent the required paperwork prior to the day of your appointment.
COPAYMENT
Our staff will collect any required co-pays on the day of your visit. If you have questions about your benefits or need financial assistance, please call Patient Services at 901.322.9080 x1190
RX CARD, if you have one
Please bring any and all current prescription insurance cards if separate from your primary insurance policy.
LAB AND RADIOLOGY REPORTS
We make every effort to collect all necessary lab and radiology reports ahead of your appointment. Please bring any copies of lab reports, radiology reports, films, slides, or CDs you may have received from other physicians.
If you are scheduled for Mammography, you MUST bring copies of all prior mammograms or sonograms or your appointment will need to be rescheduled. Reports do not provide enough information for us to provide a thorough consultation.
LIST OF ALLERGIES
It is important for your health care team to be aware of any allergies you may have. Please bring a list of all known allergies with corresponding reactions to your first appointment.
LIST OF PHYSICIANS
Please bring a list of all the names, addresses, and phone numbers of any doctor you have seen in the past year. This includes your primary care physician, cancer specialist, or any other specialist.
LIST OF MEDICATIONS (or the bottles)
Please bring a list (or the bottles) of any medications that you are currently taking, including information on the dose, how often you take each medicine, and the name of the doctor who prescribed the medication. This list should include any over the counter medications, such as Tylenol, allergy pills, herbal supplements or vitamins. We suggest you keep a copy of your medications for future reference.
FAMILY MEMBER OR FRIEND
We encourage you to bring a friend or family member with you to your appointments. They may take notes or just provide support for you during your appointments.