Our gynecologic oncology division strives to deliver the very best gynecologic cancer care in Memphis, the surrounding region, and beyond. We are fortunate to have gifted colleagues from other disciplines at West Cancer Center & Research Institute; residents, fellows, radiologists, pathologists, researchers, nurses, and other support staff to offer the latest treatment options for gynecologic cancers. If you want the best care for yourself or your loved one, there is only one choice – West Cancer Center.
"In regards to cancer care, we were doing minimally invasive surgery here at West Cancer Center before anyone else in the city," said Dr. Todd Tillmanns. "That's typically a robotic approach; however, there are other minimally invasive approaches that we are doing as well that are very effective. We put our patients first, and that means finding the most successful methods that interrupt their lives as little as possible."
Cutting Edge Surgical Options
FIREFLY TECHNOLOGY
Near-infrared laser fluorescence technology allows for the identification of sentinel lymph nodes in patients with gynecologic malignancy.  This technology prevents many patients from needing a complete lymph node dissection, as well as the swelling and abnormal fluid collections often associated with this procedure.  This digital imaging process involves staining the nodes with a dye called lndocyanine Green, which lights up the nodes with a green fluorescent light, allowing our surgeons to trace and remove those specific lymph nodes.
ROBOTIC SURGERY
Robotic surgery is one of our minimally invasive approaches to surgery.  By using this approach, patients have shorter hospital stays, less blood loss, and quicker recovery.  We are the comprehensive robotics center in this region, with the greatest number and most experienced gynecologic oncology robotic surgeons. Not only have we performed thousands of these surgeries on both malignant and complex gynecologic surgeries, but we have pioneered new techniques, set local and national standards, and have trained all UT graduated robotic trained gynecologists since 2005.
INNOVATIVE THERAPIES
A multidisciplinary approach of specialists, including gynecologic oncologists, radiation oncologists, radiologists, pathologists, and geneticists, are used to personalize treatment against gynecologic cancers.   We utilize the latest in clinical research to provide targeted therapies, clinical trials, and new approaches to chemotherapy delivery.
Did You Know?
We have a variety of clinical trials available through our main site membership with NRG Oncology and Gynecologic Oncology Group (GOG), as well as industry sponsored trials.
We are committed to training medical students, OBGYN residents, and Gynecologic Oncology fellows
We have the only Gynecologic Oncology Fellowship Program in the state of Tennessee, and are 1 of only 50 in the United States.
NEW GYNECOLOGY SERVICES AT WEST CANCER CENTER
Our West family is excited to welcome Dr. Ben Abdu to our GYN Department as our first Gynecologist. Dr. Abdu specializes in:
Advanced Surgical Procedures (Laparoscopic & Robotic)
Chronic Pelvic Pain
Treatment of Endometriosis (Medical & Surgical)
Early Fertility Evaluation
Pelvic Organ Prolapse
Urinary Incontinence
General Female Wellness
Dr. Abdu practices at our Germantown, TN location and appointments can be made by calling 901.683.0055.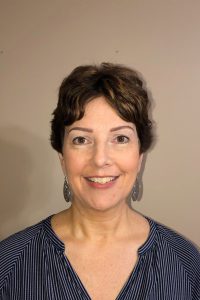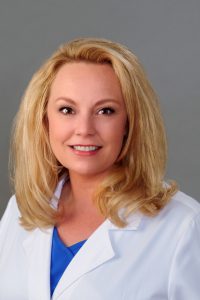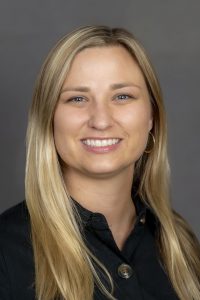 Cinda Cox-Berryhill, ANP-FNP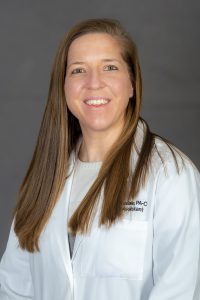 Erika Lauderdale, MMS, PA-C