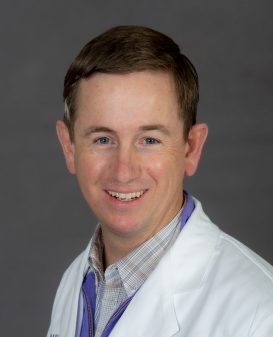 Todd Tillmanns, MD, FACOG
Roles
Gynecologic Oncology
Specialty
Gynecologic Cancer
Locations
Desoto Campus
7668 Airways Boulevard
Southaven MS 38671 662.349.9556

Midtown Campus / Regional One Health Cancer Center
1588 Union Avenue
Memphis TN 38104 901.300.1562

East Campus
7945 Wolf River Boulevard
Germantown TN 38138 901.683.0055

Jonesboro Campus
405 East Jackson Avenue
Jonesboro AR 72401 870.207.8177

Dr. Todd Tillmanns is one of West Cancer Center's Gynecologic Oncologists and is affiliated with multiple hospitals in the area. He received his medical degree from Creighton University School of Medicine and has been in practice for more than 20 years.
Here, Dr. Tillmanns works alongside other Gynecologic Oncologists offering the latest treatments, diagnostic procedures, clinical research, and technology to ensure early detection and the best outcomes possible for all patients. He sees patients at multiple West campuses, including Germantown and Memphis, Tennessee, Desoto, Mississippi, and Jonesboro, Arkansas.
Dr. Tillmanns been performing minimal invasive robotic surgery prior to anyone in this entire city regarding cancer care. Recovery times are incredibly fast. Prospective data shows our patients go home within 3-6 hours after surgery, recovering and getting back to normal activities and daily living. We are delivering state of the art in every level.
The Division of Gynecologic Oncology has a very clear mission for education. We are deliberately linked to and partners with the University of Tennessee. Started in 2021, The Division of Gynecologic Oncology Fellowship was started in 2021. The Fellowship is the first of its kind ever in the state of Tennessee. There are approximately 50 fellowships across the entire country in the United States and we are one of those now. Within Memphis, there is no other gynecology oncology fellow, other than within the West Cancer Center. This will allow us to train the next generation of gynecology oncologists.
Dr. Tillmanns serves on the Board of Directors at West Cancer Center.
Education
MD, Creighton University
BA, University of San Diego
Residency
Obstetrics and Gynecology – Medical College of Wisconsin
Fellowship
Gynecologic Oncology – University of Oklahoma Health Science Center
Board Certifications
Gynecologic Oncologist
Obstetrician and Gynecologist
Awards and Honors
Executive Cancer Council (Voting Member) (2015-2016)
Executive Committee West Cancer Center (2015-2016)
Cancer Research Committee West Cancer Center (2016)
Cancer Center Executive Clinical Team West Cancer Center (2016)
Executive Cancer Operations Council (2016)
West Cancer Center Educational Committee (2016)
Education Committee, SGO (2014)
Program Committee, SGO, (2012)
Cancer Center Committee (2012 – 2015)
Head of Gynecologic Malignancies Tumor Board (2009 – Present)
President, Memphis Robotics Surgical Society (2009 – Present)
Chair, Gynecologic Malignancies (2014)
Chair, Gynecological Malignancies (ACORN) (2007 – 2014)
Oncologist of the Year, Tennessee Research Project (2009)
Golden Apple Teaching Award, University of TN Health Science Center (2006, 2007, 2008, 2009, 2012)
American Association of Gynecologic Laparoscopy: Oncology Committee (2007)
APGO Solvay Educational Scholar (2006 – 2007)
Gynecologic Oncology Group: Vaccine Subcommittee (2006, 2007)
3rd place oral presentation: CREOG & APGO meeting (2006)
APGO Excellence in Teaching Award (2004)
Research and Publications