West Cancer Foundation
901.322.2984
West Cancer Foundation's mission is to break through barriers to cancer care and improve patient outcomes by providing accessible patient resources, early detection and education, and community-based research.
Who We Are
West Cancer Foundation was named in honor of local cancer physician Dr. Bill West and his mother Margaret Hoath West whose breast cancer diagnosis and subsequent death when Dr. West was a young man inspired him to become an oncology physician. Because of these two people, many advances have been made in oncology research and treatment protocols. West Cancer Foundation supports all cancer treatment centers and patients in the Mid-South, not just West Cancer Center.
Our Programs include:
Funding UTHSC Oncology Fellows
Funding Research at University of Memphis and building West Cancer Foundation Center for Research at University of Memphis
Patient programs for the underserved include:
Breast Screening Navigation Program for underserved/uninsured population
Transportation Grants to provide safe and reliable rides for any oncology-related appointment for any provider in the Memphis MSA
Lymphedema Compression Garments
Post-Mastectomy Bras, Prostheses, and Undergarments
Wigs
American Cancer Society: Reach to Recovery
1 (800) 227-2345
A program for breast cancer patients
You can get paired with a like individual (survivor, fellow patient) to share experiences, get support, etc.
Call the number to speak to a representative to get set up at no cost.
American Cancer Society-Hope Lodge Memphis
718 Union Avenue, Memphis, TN 38103
Phone: 901-524-5500 Fax: 901-524-5510
Admission and Eligibility
Free lodging is provided for cancer patients and caregivers traveling far from home for outpatient medical care related to the patient's cancer diagnosis.
All lodging requests must begin with a referral from the patient's treatment facility located near the Hope Lodge community. Potential guests should coordinate a request through their treatment facility doctor or social worker. Rooms are available on a first-referred, first-served basis.
Patients staying at a Hope Lodge must be in active cancer treatment, and permanently reside more than 40 miles or one hour away from their cancer treatment center. Each patient must be accompanied by a caregiver.
Breast Cancer Support Group & Psychosocial Services
Baptist Cancer Center 80 Humphreys Boulevard Suite 340 Memphis, TN (901) 226-3585
A support and education group for women who are cancer patients and survivors.
Meets the 3rd Wednesday of the month, 12-1:30 pm.
Please RSVP
Cancer & Careers
https://www.cancerandcareers.org/
Online resource for all cancer patients seeking employment-related information including:

Rights in the Workplace
Working Through Treatment
Setting Professional Boundaries
Resume Creation, Interviewing Skills, Networking, and more!
Courage in Cancer Support Group
Brighton ARP Church, 81 Church Street, Brighton, TN
Open to all touched by cancer
Meets 2nd Tuesday night of the month at 6pm
Please call Carol Collins (901-590-5215 /

[email protected]

) or questions or more information.
Cancer Support Group
St. Mark's UMC 8255 Winchester Rd., Memphis, TN 38125 (901) 754-8185
Cancer support group open to the community, all diagnoses.
Meets every Monday at 6 pm.
Cancer Support Group
Highpoint Church 6000 Briarcrest Ave.
This group is for both patients and caregivers.
Meets every 3rd Thursday, 6:30-8:30pm.
No RSVP needed.
Carin' and Sharin' Support Group
Memphis, TN (901)484-9624
Call the Hot Pink Line for information on their monthly meetings for breast cancer patients and survivors.
Cancer Hope Network
Provides free one-on-one peer support for adult cancer patients and their loved ones.
Faith in the Face of Cancer
Avery Chapel AME Church 483 Church Road East Southaven, MS (901) 486-7454
A faith-based support group for men, women, survivors, and caregivers.
Meets 2nd Tuesday of the month, 6:30 – 8 PM
Brain Tumor Support Group
North MS Medical Center Tupelo, MS (662) 377-4049 or (800) 843-3375
Open to anyone diagnosed with a brain tumor and their caregivers.
Meets the last Tuesday, monthly.
Herb Kosten Pancreatic Cancer Support Group
Cordova Public Library 8457 Trinity Road Cordova, TN (901)832-4782 [email protected]
The group is open to patients, family members, or anyone interested in sharing experiences and information related to pancreatic cancer.
Meets 2nd Saturday of the month, 10 AM – 12 PM
Keesha Warrior Princess
The organization's mission is to save lives by increasing early detection and diagnosis of breast cancer in women aged 25-45 through education and community support. Their vision is to promote early detection through breast self-exams and clinical exams, providing medical information and a safe community for young women. The nonprofit is named after Keesha Furniss, who battled stage-4 metastatic breast cancer and passed away in November 2017, emphasizing the importance of early detection.
Man2Man Prostate Cancer Group
Man2Man Prostate Cancer Support Group, Memphis Chapter of ZERO Prostate, is presented in partnership with The West Cancer Center. We have resumed live meetings in the third-floor library, and you can also join us via Zoom by clicking on the link below. Our support group brings together Prostate cancer patients, caregivers, family/friends, and medical professionals. If you have been touched by this disease, please come, and share your confidential questions and experiences, as you learn more about prostate cancer management and guides to enjoying a healthy and productive life.
Date: Monthly, on each Third Thursday Time: 6:00 P.M. – 7:00 P.M.
Place: West Cancer Center 7945 Wolf River Blvd. – 3rd Floor Germantown, TN 38138
Via Zoom: https://us02web.zoom.us/j/2590435399
For more information call 901-401-0086, 901-413-3842, Email: [email protected]
Memphis Area Ostomy Group
First Evangelical Church 735 Ridge Lake Blvd. Memphis, TN (901) 754-6814
Ostomy support
Meets at 2 pm quarterly: January, April, July, & October.
Men's Cancer Education & Support Group
Belmont Village Senior Living 6605 North Quail Hollow Rd Memphis, TN (901)226-3585
This program is a support and educational group for men who have undergone treatment for cancer.
Meets 3rd Monday of every month, Noon – 1:30 PM
Please RSVP
Multiple Myeloma Support
Shoemaker Financial 2176 West St., Suite 110 Germantown, TN 38138 (901) 757-5757
Excellent way to meet and interact with fellow MM patients and their family members; learn new things about treatment and management.
Meets 3rd Tuesday, monthly, 5:30-7:00pm
Olive Branch Cancer Support Group
Center for Skills and Knowledge 9146 Pigeon Roost Rd. Olive Branch, MS 38654 (901) 288-4065
Relax and share on topics that are important to you as a patient.
Give and receive info from others with cancer.
Meets 3rd Monday of the month, 10am-12 noon.
Oxford Reach to Recovery Breast Cancer Support Group
Azalea Gardens Oxford, MS (662) 234-7507
Meets first Monday at 6pm in the months of: Feb, April, June, Aug, Nov, and Dec.
Rainbow of Hope Men & Women Cancer Support Group
St. Luke's United Methodist Church 480 S. Highland Street Memphis, TN (901)550-8532
For men and women with all types of cancer
Meets 4th Saturday of every month, 11:30 AM
Sassy Sparrows Breast Cancer Survivor Group
Baptist Cancer Center 504 Azalea Dr. Southaven, MS (662) 513-9609
For survivors and those who have lost loved ones to Breast Cancer.  Meets 3rd Saturday, monthly, at 1130am
Sisters Network
Link Centre Tupelo, MS (662) 842-3440
Tupelo Chapter of the African American breast cancer survivor's support group.
Meets 1st Monday, monthly, 5:30 pm
STAARS (Surviving Thriving African-American Rallying Support Group)
Delta Medical Center 3000 Getwell Road Memphis, TN (901)319-9099
A support group for those with all cancer types.
Lunch is provided at no cost
Meets 1st Saturday of every month
Thriving with Cancer: A Care Group
Bellevue Baptist Church 2000 Appling Rd. Memphis, TN (901) 347-2000
Thyroid Cancer (ThyCa) Support Group
Salvation Army Kroc Center Misner Conference Room 800 E Parkway South Memphis, TN [email protected]
Come and meet people with challenges similar to yours. Share personal experiences, offer practical tips to cope, & provide emotional and moral support.
Meets the last Monday of the month from 6-7:30pm.
Tupelo Lost Chords Club
Longtown Medical Park Conference Room Tupelo, MS (662) 377-3248
Club is open to all laryngectomies, spouses, and interested professionals.
Meets at noon the 4th Thursday, monthly
Waldednstrom's Macroglobulinemia
Memphis Center for Women & Families 5154 Stage Rd., Suite 102 (901) 494-3049
IWMF support for patients, caregivers, family & friends, or anyone interested in the disease.
Meets quarterly on Saturdays at 2 pm.
Please RSVP.
Women Together
Carriage Court Assisted Living 1645 West Massey Road Memphis, TN (901)226-3585
This program is a support and education group for women facing the challenges of living with advanced and chronic cancer. Meetings provide an opportunity for women to share experiences, strength, and hope.
Meets every other Friday, 11:30 AM
Please RSVP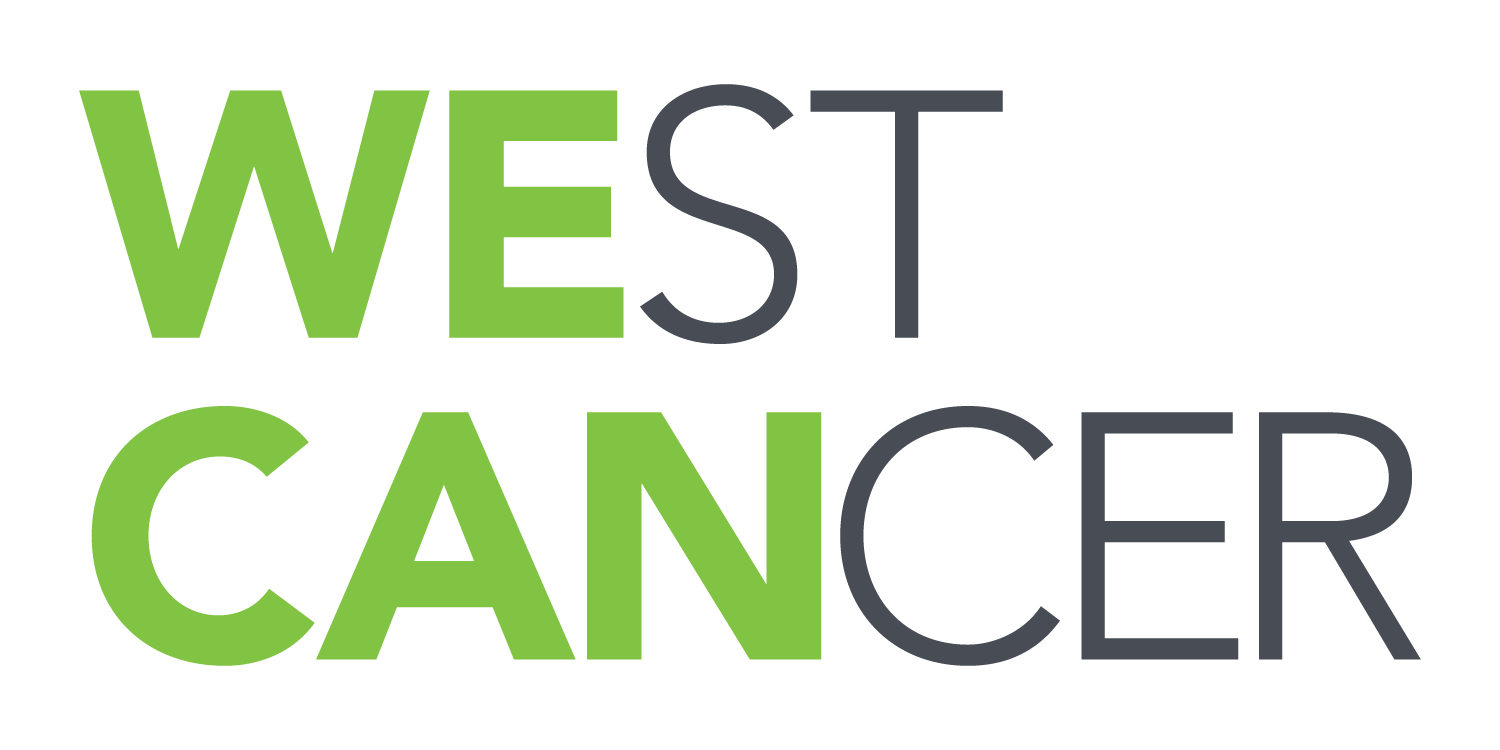 Learn more about how to schedule an appointment or refer a patient to our oncology specialists here at West Cancer Center.