West Cancer Center & Research Institute is positioned as the region's comprehensive leader in adult cancer care and research. Our team at West offers an unparalleled Brain Cancer treatment for patients across the Mid-South. Thank you for entrusting your care to West Cancer Center and Research Institute.
Brain tumors are abnormal growth cells in the brain. Although such growths are popularly called brain tumors, not all brain tumors are cancerous. Cancer is a term specifically reserved for malignant tumors. Malignant tumors can grow and spread aggressively, overpowering healthy cells. They can spread throughout the body. Tumors that do not spread to invade nearby tissue are called benign.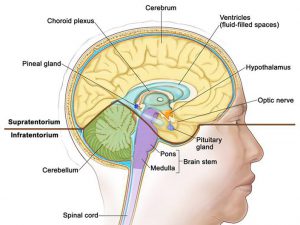 Some brain cancers occur when one type of cell transforms from its normal characteristics. Once transformed, the cells grow and multiply in abnormal ways. As these abnormal cells grow, they become a mass, or tumor. A brain tumor that results is called primary brain tumors because they originate in the brain. The most common primary brain tumors are gliomas, meningiomas, pituitary adenomas, vestibular schwannomas, and primitive neuroelectrical tumors (medulloblastomas). The term "glioma" includes glioblastomas, astrocytomas, oligodendrogliomas, and ependymomas. Most of these are named after the part of the brain or the type of brain cell from which these abnormal cells originate.
Symptoms of Brain Cancer
If you are experiencing any of these symptoms, we urge you to speak to your provider as soon as possible for further examination.
Difficulty with balance
Confusion
New pattern of headaches
Increased intensity of headaches
Unexplained vomiting or nausea
Seizures
Hearing problems
Vision problems
Speech difficulties
Gradual loss of sensation in leg or arm
How to Diagnose Brain Cancer
If your provider would like to further investigate the possibility of brain cancer, one of more of the following diagnostic procedures may be performed.
BIOPSY
A sample of tissue is removed for examination to determine the diagnosis of a suspected mass.
CT SCAN
A "computed tomography scan" makes use of computer-processed combinations of many x-ray measurements taken from different angles to produce cross-sectional images of specific areas of a scanned object, allowing the provider to see inside the body without surgery.
PET
"Positron-emission tomography" is a nuclear medicine functional imaging technique that is used to observe metabolic processes in the body as an aid to the diagnosis of a disease.
MRI
"Magnetic resonance imaging" is a medical imaging technique used in radiology to form pictures of the anatomy and the physiological processes of the body. MRI scanners use strong magnetic fields, magnetic field gradients, and radio waves to generate images of the organs in the body.
NEUROLOGICAL EXAM
The assessment of sensory neuron and motor responses, especially reflexes,is used to determine whether the nervous system is impaired. This typically includes a physical examination and a review of your medical history.
Types of Brain Cancer Treatments
Brain cancer treatment plans will vary depending on multiple factors including, but not limited to, the stage of diagnosis, as well as the location of the cancer. Our dedicated team of brain cancer specialist will discuss treatment options and plans with your patient, allowing he or she and their loved ones to consider all possible treatment options.
CHEMOTHERAPY
Chemotherapy is medication that destroys cells that are growing and dividing. Cancer cells grow by dividing, and they grow faster than normal cells. However, normal cells also grow and divide, so chemotherapy affects both normal and cancerous cells.It may be given alone or in combination with surgery, radiation therapy, or both. If you do not receive chemotherapy before surgery, chemotherapy may be given to destroy any microscopic tumor cells that remain after you have recovered from surgery. The side effects of chemotherapy depend on the individual and the dose used, but can include fatigue, risk of infection, nausea, vomiting, hair loss, loss of appetite, and diarrhea. These side effects usually go away after treatment is complete.
CLINICAL TRIALS
A clinical trial is a research study designed to evaluate potential new treatment options. West Cancer Center is a proud partner in the field of research regarding cancer treatments. We host a variety of clinical trials and welcome any conversation about your eligibility to participate in a trial for your specific cancer. Talk to your provider or visit our website here to learn more about brain cancer clinical trials available right now.
RADIATION THERAPY
Radiation therapy is the use of high energy beams to kill cancer cells.  With some sarcomas, radiation is given before or after surgery to help reduce the risk of the cancer coming back.  Radiation therapy can also be used to relieve symptoms from cancer. To learn more Radiation Oncology and the types of radiation therapies offered at West Cancer Center, click here.
STEREOTACTIC RADIOSURGERY (SRS)
Stereotactic radiosurgery uses multiple high-dose radiation beams to precisely treat tumors in the brain using 3D imaging with less radiation to minimize damage to the surrounding healthy tissue.
SURGERY
Surgery is the removal of the tumor and some surrounding healthy tissue during an operation. Your surgeon's goal is to remove the tumor and enough normal tissue surrounding it to obtain a clean margin around the tumor. A "clean margin" means there are no tumor cells visible at the borders of the surgical specimen. This is currently the best method available to ensure that there are no tumor cells left in the area from which the tumor was removed.
TARGETED DRUG THERAPY
Targeted therapy is a cancer treatment that works by targeting specific genes or proteins to help stop cancer from growing and spreading. These genes and proteins are found in cancer cells or in cells related to cancer growth, like blood vessels. It may seem simple to use a drug that works specifically to your type of cancer, but targeted therapy is very complex. It is important to remember that a tumor may not always respond to a drug – each person and each tumor is different. Most people may also need surgery, chemotherapy, radiation or hormone therapy. Researchers are always in the process of developing more targeted drugs and West Cancer Center is at the forefront of research, targeted therapies, and clinical trials.
Cranial Stereotactic Radiosurgery
Cranial Stereotactic Radiosurgery uses specialized equipment to focus tiny beams of radiation on a specific target within the brain with submillimeter accuracy. Although each beam has very little effect on the brain tissue it passes through, a strong dose of radiation is delivered to the place where all the beams meet. The precision of Cranial Stereotactic Radiosurgery results in minimal damage to healthy tissues surrounding the target, and is usually a one-time therapy completed in a single day.
These procedures take place at the Radiosurgical Center of Memphis. Click here to learn more.

Schedule an Appointment
Click here if you would like to schedule an appointment or refer a patient.
Schedule an Appointment

Find a Clinical Trial
Our patients have advanced access to the therapies of tomorrow – today.
See Clinical Trials

Learn More
To learn more, please click here to visit the National Comprehensive Cancer Network (NCCN®) website.
Learn More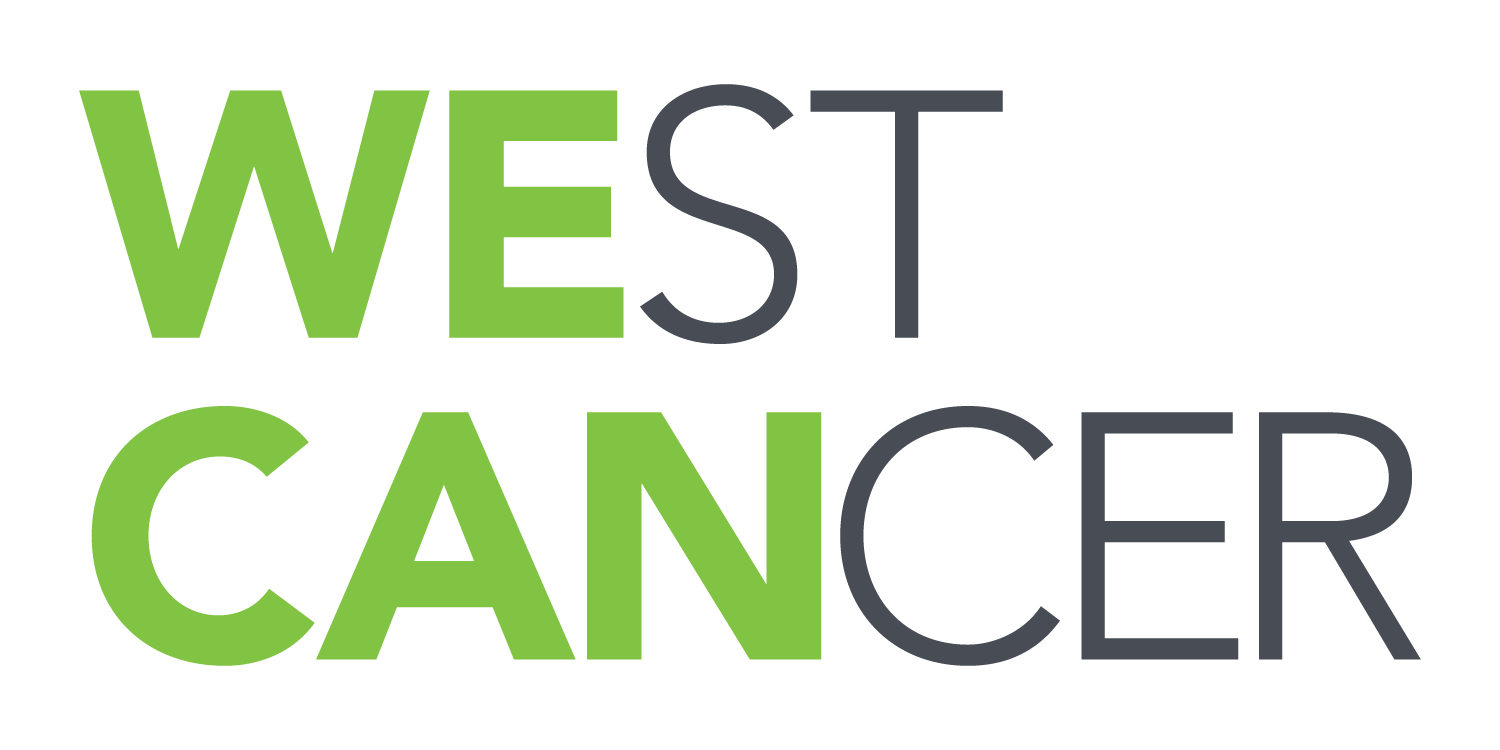 Learn more about how to schedule an appointment or refer a patient to our oncology specialists here at West Cancer Center.