West Cancer Center & Research Institute is positioned as the region's comprehensive leader in adult cancer care and research. Our team at West offers unparalleled  Breast Cancer treatment for patients across the Mid South– from screening to survivorship- to provide your patients with the most individualized care possible.
Click here to visit Margaret West Comprehensive Breast Center.
ANGIOSARCOMA
This rare form of cancer starts in the lining of the lymph vessels (part of your immune system) Although Angiosarcoma can occur anywhere in your body, it usually occurs in the skin on your head and neck, but it may form on the skin of the breast or deeper tissue like the heart or liver
DUCTAL CARCINOMA IN SITU (DCIS)
This form of breast cancer is usually found during a routine mammogram as one of the earliest forms of breast cancer, noninvasive-not having spread out of the milk duct and isn't considered an emergency.
HER2-POSITIVE BREAST CANCER
This metastatic cancer is aggressive and fast growing due to the cells making too much of a protein known as HER2. Very specific treatment plans are designed for women with this form of breast cancer.
HR+ POSITIVE BREAST CANCER
This metastatic breast cancer is fueled by either or both the hormones estrogen (ER+) and progesterone (PR+) Personalized treatment plans are designed that may include hormone therapy, surgery, chemotherapy, and radiation.
INFLAMMATORY BREAST CANCER
This rare form of breast cancer presents with a swollen, red and tender appearance and advances rapidly from the original location to nearby tissue and even the lymph nodes.
INVASIVE LOBULAR CARCINOMA
This invasive type of cancer begins in the lobules (milk-producing glands) and can spread to other parts of the body, including the lymph nodes.
MALE BREAST CANCER
Although breast cancer is most common in women, it can affect men-especially order men.
METASTATIC BREAST CANCER
Also called advanced breast cancer or Stage IV, means your breast cancer has spread beyond the breast to other parts of the body (usually the bones, lung, liver or brain). This diagnosis is often misunderstood since the cancer is still breast cancer even though it lives in another organ and requires a treatment plan specific for breast cancer.
PAGET'S DISEASE OF THE BREAST
This form of breast cancer starts on the nipple and spreads to the areola. Although rare, it usually occurs in women over 50 and can have underlying ductal breast cancer.
RECURRENT BREAST CANCER
This form of breast cancer can occur months or even years after the initial treatment from cancer cells that survived the initial treatment undetected and multiplied. The cancer may re-occur in the same place or have spread to another part of the body.
TRIPLE-NEGATIVE BREAST CANCER
This metastatic breast cancer does not grow based on hormone receptors(estrogen and progesterone proteins that tell cells what to do) or too many HER2 receptors; therefore, requiring a treatment plan that doesn't use the standard hormonal therapies.
Symptoms of Breast Cancer
If your patient is experiencing any of these symptoms, we urge you to refer them to our breast specialists for evaluation.
A breast lump or thickening
An increase in size or change in shape of the breast(s)
Changes in the appearance of one or both nipples
Change in breast color
Changes in touch (may feel hard, tender or warm)
Increase in breast size or shape (over a short period of time)
Irritated or itchy breasts
Lumps or nodes felt on or inside of the breas
Nipple discharge other than breast milk
Pain in/on any part of the breast
Peeling or flaking of the nipple skin
Redness or pitting of the breast skin (like the skin of an orange)
Skin changes, such as swelling, redness, or other visible differences in one or both breasts
Types of Breast Cancer Treatments
Breast cancer treatment plans will vary depending on multiple factors including, but not limited to, the stage of diagnosis, as well as the location of the cancer. Our dedicated team of breast cancer specialists will discuss your patient's treatment options and plan allowing he or she and family to consider all possible treatment options.
AXILLARY LYMPH NODE DISSECTION
Additional lymph nodes are removed when cancer has been found in the sentinel lymph nodes.
BILATERAL MASTECTOMY
Removal of both the healthy breast and the diseased breast if there is an increased risk of cancer based on high risk factors.
CRYOABLATION
Under ultrasound guidance, a thin, needle device is inserted into the tumor and liquid nitrogen is delivered to freeze and destroy the cancerous tissue.
HORMONE THERAPY
Designed to treat breast cancers that are sensitive to hormones (HR+ cancers) that may include medications to stop the body from making estrogen after menopause (aromatase inhibitors), block hormones from attaching to the cancer cells (selective estrogen receptor modulators) or stop hormone production in the ovaries.
LUMPECTOMY
Removal of the tumor and small margin of healthy tissue, also referred to as breast-conserving surgery. Sometimes if the tumor is large, chemotherapy may be recommended to shrink the tumor before a lumpectomy.
TOTAL MASTECTOMY
Removal of all the breast tissue including; the nipple, fatty tissue, the lobules, ducts and some skin.
NIPPLE-SPARING MASTECTOMY
Includes removal of all the breast tissue, except the nipple and areola.
RADIATION THERAPY
Involves the use of x-rays and protons to kill the cancer cells
SAVI Insertion: Inserting tiny radioactive seeds in catheter bundles that expand to the shape of the cavity and deliver radiation from inside the breast.
SENTINEL NODE BIOPSY
This procedure removes the sentinel nodes, the first place the cancer is likely to spread.
TARGETED THERAPY DRUGS
Specific genes or proteins in the cancer cells are targeted with a drug(s) to stop your cancer from growing and spreading
CHEMOTHERAPY
Uses drugs that destroy fast-growing cancer cells to either shrink the tumor(s), reduce the risk of returning, or spreading to another part of the body

Schedule an Appointment
Click here if you would like to refer a patient to West Cancer Center.
Refer a Patient

Find a Clinical Trial
At West Cancer Center, our patients have advanced access to the therapies of tomorrow – today.
See Clinical Trials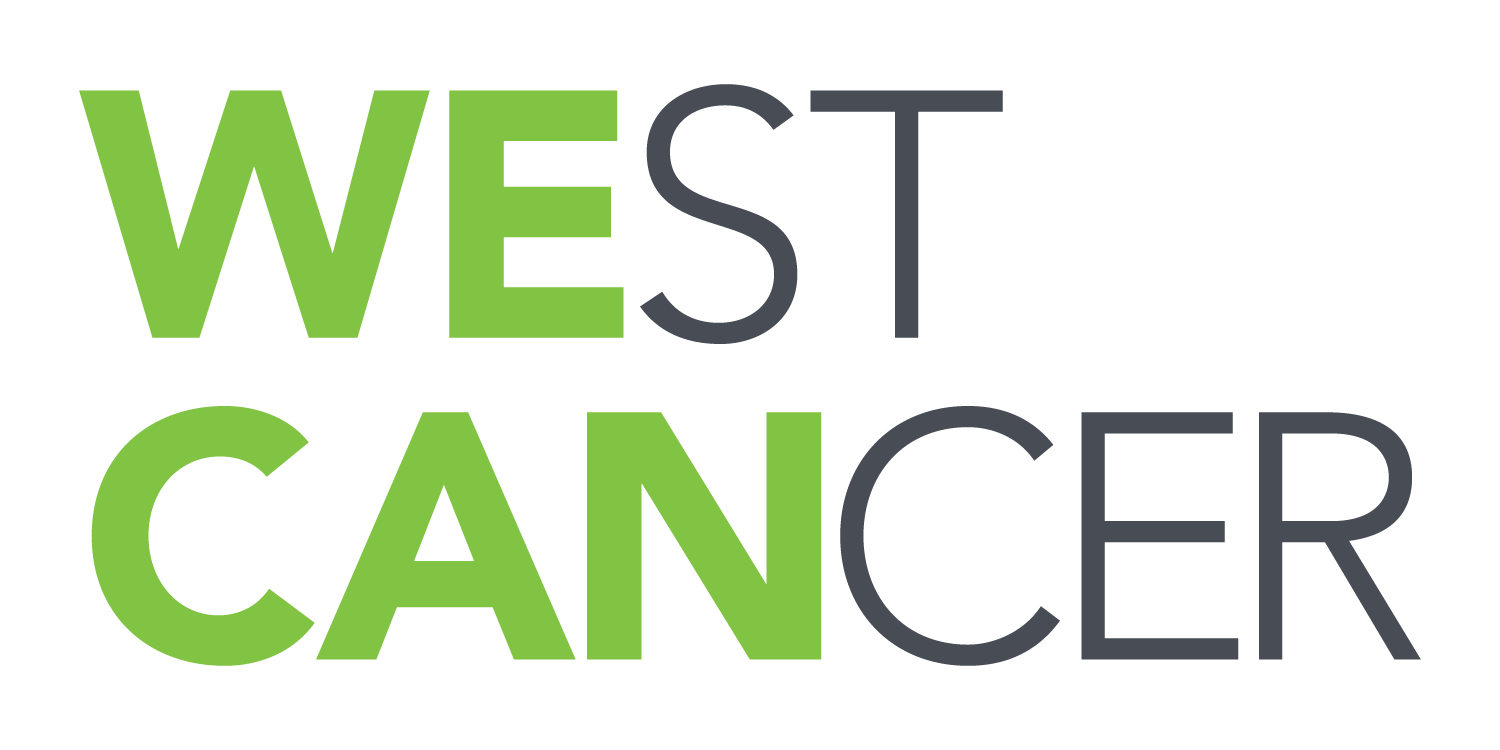 Learn more about how to schedule an appointment or refer a patient to our oncology specialists here at West Cancer Center.