West Cancer Center & Research Institute is uniquely prepared to offer the latest treatment options by a skilled team of Head & Neck cancer oncologists, surgeons, radiologists and clinical research to provide personalized treatment plans with a commitment to care and quality of life.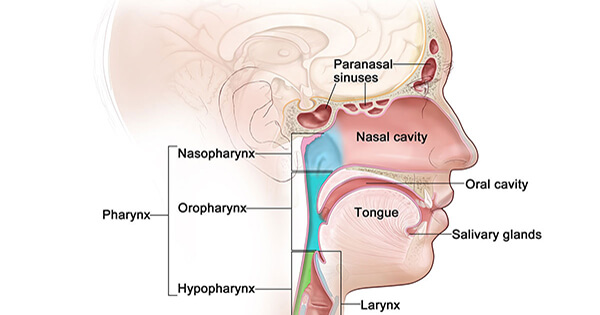 Types of Head and Neck Cancers
LARYNGEAL CANCER
This is the second most common type of head and neck cancer and affects the larynx (voice box) at the top of the trachea (windpipe) which is comprised of the vocal cords and prevents food from entering the lungs.
MOUTH CANCER
Another name for mouth cancer is oral cavity cancer and it is most likely linked to tobacco and alcohol use.
NASAL CAVITY AND SINUS CANCER
These rare forms of cancer are many times not cancerous, but may become cancerous if not treated. The nasal cavity and sinuses are comprised of layers of cells that produce mucus, affect your voice, and warm the air you breathe.
SALIVARY GLAND CANCER
Approximately 70% of salivary gland tumors are non-cancerous and usually begin in the parotid glands. Tumors are more likely to be cancerous if they form in the minor salivary glands, sublingual gland or the submandibular gland.
THROAT CANCER
Like mouth cancer, tobacco and alcohol use are associated with throat cancer, but now over 70% are linked to HPV (human papillomavirus) according to the Center for Disease Control.
THYROID CANCER
Only 10% of thyroid cancers (thyroid-a small gland below the voice box that is part of your endocrine system) are cancerous and are very hard to diagnose because of lack of symptoms. This cancer type is most common in women between the ages of 20 and 55.
TONGUE CANCER
These cancers can either start at the base of the tongue or oral tongue-the front two-thirds that is visible when you stick out your tongue.
Symptoms of Head and Neck Cancer
Mouth ulcer that won't heal
Lump in the neck, jaw or mouth
Pain or weakness in the face
Neck pain
Difficulty swallowing
Speech problems
Hearing loss or ear pain
Lingering sore throat
Red or white patches in the throat or mouth
Weight loss
Numbness in the tongue
Loose teeth or dentures no longer fit
How to Diagnose Head and Neck Cancers
BARIUM SWALLOW
This procedure involves swallowing a barium-based chalky solution to detect small, early head and neck tumors in the larynx, mouth, pharynx and other surrounding areas using an x-ray imaging technique
BIOPSY
A tissue sample of the tumor or mass is either collected through an incision (in-office or surgically) or fine needle aspiration and is analyzed by a pathologist to see if they are cancerous.
COMPUTERIZED TOMOGRAPHY (CT SCAN)
A donut-shaped piece of equipment uses low dose radiation, either with or without a contrast fluid to detect abnormalities of the sinuses and nasal cavities.
ENDOSCOPY
A thin, tube-like device with a camera(endoscope) is inserted into your nose or mouth to examine areas of the head and neck that are difficult to see. A biopsy may or may not be done in conjunction.
GENOMIC TESTING
Analyzes cells taken during a biopsy to see if there are any genetic mutations linked to a cancer type helps identify the best treatment plans for your cancer.
HPV Test
This is a standard test for anyone diagnosed with throat cancer to determine the least intensive treatment plan.
LIQUID BIOPSY
Uses saliva or blood to determine if your cancer is at risk of spreading to create the most personalized treatment plan.
MAGNETIC RESONANCE IMAGING (MRI)
Provides detailed images of the head and neck area using magnetic fields to identify any abnormalities that may be cancer.
PANOREX
Is an panoramic x-ray of your jawbone and teeth that can help find cancer, see if the cancer has spread to the jaw, and evaluate dental health prior to radiation therapy.
POSITRON EMISSION TOMOGRAPHY (PET)
A radioactive substance is injected into your bloodstream to collect in cancerous cells and identify the exact location of your cancer.
PHYSICAL EXAM
Our experienced Head and Neck Oncologist look for abnormalities with an exhaustive examination of the mouth and throat.
THYROID NODULE ASSESSMENT
Is a thorough evaluation of your thyroid nodules to determine if you have thyroid cancer and determine the risk level.
Types of Head and Neck Cancer Treatments
CHEMOTHERAPY
Uses powerful drugs specifically designed to destroy your head and neck cancer cells that are dividing rapidly. These drugs may be given before or during radiation to improve your outcome and care.
TARGETED THERAPIES
Targeted therapies, a new form of chemotherapy, allow our doctors to create personalized treatments to target specific genetic differences by using Genomic testing.
CLINICAL TRIAL
You may be a candidate for a clinical trial for your head and neck cancer, ask our specialist if this is a treatment option for you.
RADIOACTIVE IODINE THERAPY (THYROID)
Because your thyroid gland absorbs the majority of iodine in your body, a radioactive iodine can be administered in a liquid or capsule form to target and destroy cancer cells in the thyroid with less harm to the rest of your body.
RADIATION
Several radiation therapies are used to treat Head and Neck Cancer; intensity-modulated radiation therapy (IMRT), where precise radiation doses that utilize computer-controlled x-ray accelerators target a malignant tumor and external beam therapy (EBT), where a beam of high-energy x-rays or proton beams-generated outside the body- target the tumor site.
SURGERY
Your head and neck tumors can be removed surgically with minimally invasive techniques like Transoral Laser Microsurgery (TML), Transoral Robotic Surgery (TORS), and Transnasal Endoscopy plus more extensive surgeries for complicated tumors in delicate or hard to reach areas of the head and neck.


Find a Clinical Trial
At West Cancer Center, our patients have advanced access to the therapies of tomorrow – today.
See Clinical Trials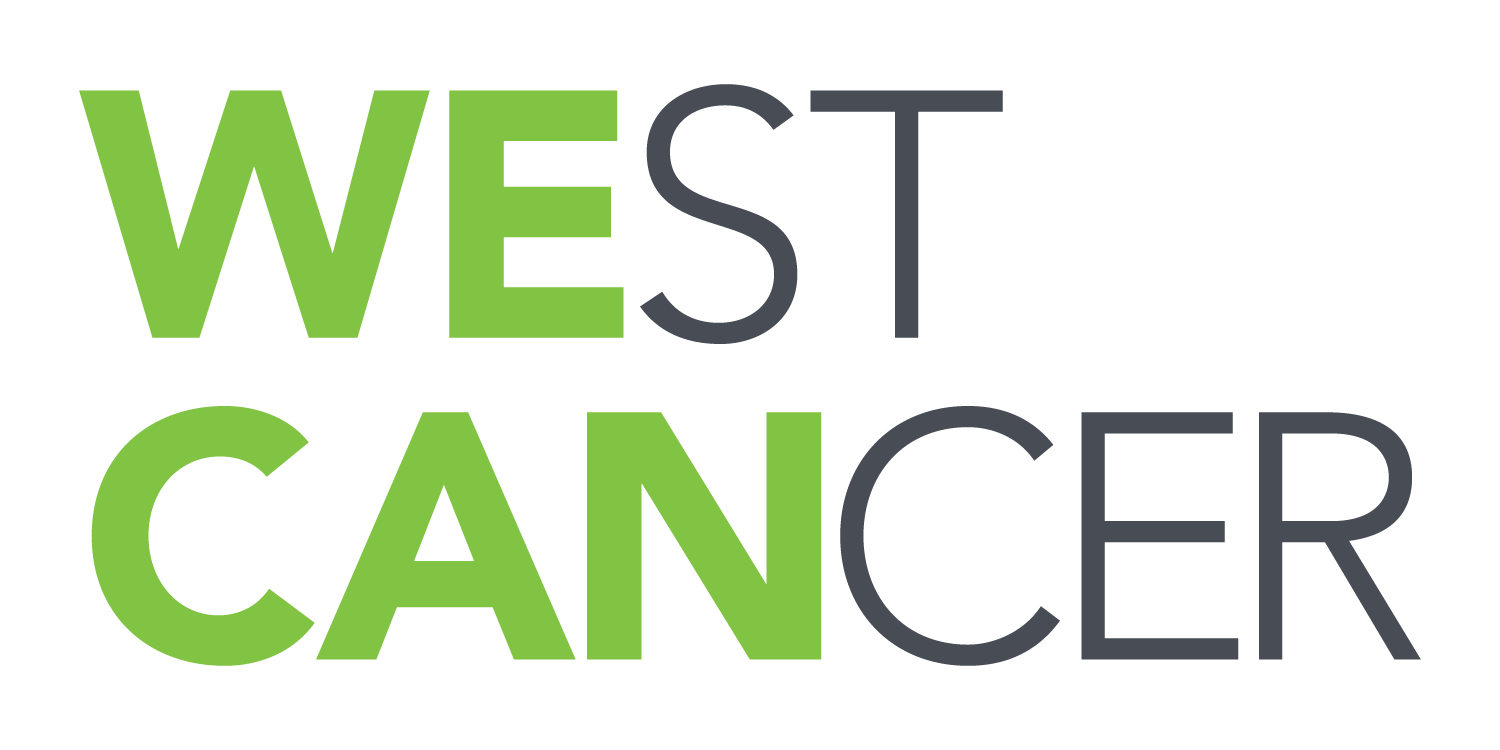 Learn more about how to schedule an appointment or refer a patient to our oncology specialists here at West Cancer Center.