901.683.0055
West Cancer Center patients and their loved ones can rest easy knowing that our world-class team of oncology experts will be by your side, every step of the way. Let us take care of the details while you focus on healing. Information on this page is intended to help answer any questions you may have and for you to learn more about our oncology network prior to your first visit.
CONTACT US AFTER-HOURS
Call us at any time, even after hours! Dial 901.683.0055 to speak with a team member. We may need to take your message and contact an on-call physician to return your call, but rest assured that we are available to you 24/7.
APPOINTMENT SCHEDULING
Need to reschedule or cancel your appointment? Just call our main line at 901.683.0055 and select prompt 2 to speak with one of our schedulers. You can call after hours to inquire or make changes to your upcoming appointment as well.
UNDERSTANDING YOUR BILL
We know the financial aspect of oncology care can be overwhelming. We're here to help! If you are interested in speaking to one of our financial advocates, please contact 901.683.005 x68151. If you have questions about a bill, contact 901.322.9080.
OUR PATIENT PORTAL
While scheduling your appointment, our phone operators may have asked whether you would like to sign up for CareSpace, our patient portal. If you have not already signed up, please contact [email protected] to request access. On this secure portal, you can access your appointment schedule, physician notes, lab results and more!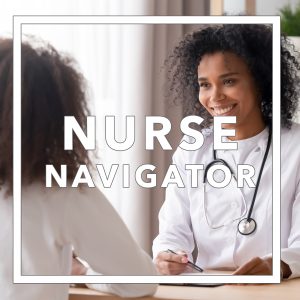 A nurse navigator is a registered nurse with clinical oncology knowledge specializing in assisting and guiding oncology patients through the different phases of their cancer journey. These nurses serve as the primary point of contact for patients and they assist the patient in making informed decisions, educating patients on the plan for their care and treatment, coordinating the different aspects of the patient's care, advocating for patients' needs, accessing supportive care resources and assisting them throughout the healthcare systems.
We are proud to partner with Medicare and some Cigna plans to offer an Oncology Care Model Program to further assist qualifying patients. These dedicated OCM Care Managers are registered nurses that walk hand-in-hand with patients to track health metrics, act as a liaison in their care, and are available for direct contact during your journey here at West. Qualifying patients will be contacted after their initial visit to learn more about this program. Should you have further questions, please talk with your physician or contact [email protected].
Phlebotomy Appointments:
Please notify your provider if you are taking Biotin supplements. Biotin can affect laboratory results, and it is recommended to avoid taking Biotin supplements 2 days prior to lab draws. Also, please be aware that your lab draws are analyzed in real time before your physician appointment. This comprehensive analysis usually takes 45 minutes – 1 hour to complete, which is about the time that patients should expect to wait in between lab and physician visits.
Guide to Infusion
If you are receiving chemotherapy or another form of infusion during your appointment with us, we have put together a short video to share detailed information on what to expect during your visit.
COVID-19 Guidelines:
To review our network's COVID-19 policies and procedures, click here.
Questions, Concerns, or Comments:
We want to hear from you! Contact us with any non-emergency questions, concerns, or comments you may have prior to your first appointment at [email protected].