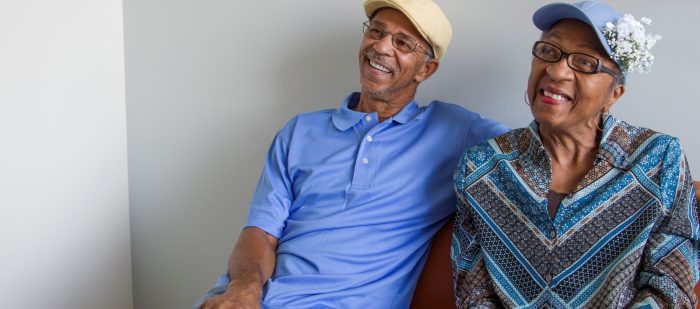 It's common knowledge that smoking is a risk factor for developing lung cancer – accounting for nearly 90% of all cases. Considering the odds, Annie's diagnosis came as quite a shock – having never smoked a day in her life with no family history of the disease.
A trip to the doctor's office for what was initially diagnosed and treated as the flu – perceived to be the cause of recent feelings of weakness and fatigue – was merely the beginning of Annie's journey to come as months passed with no improvement. In an effort to obtain a second opinion, Annie visited another physician who – following a thorough head-to-toe assessment and CT scan – immediately referred her to Bradley Somer, MD, a Medical Oncologist at West Cancer Center.
"Dr. Somer knew there wasn't enough time to beat around the bush," said Annie. "He explained to my husband and me that I had one of the largest thoracic tumors he'd ever seen, but he ensured us that he was up for the challenge."
Due to the enormous size of the tumor, surgery was initially too risky. Therefore, Dr. Somer started Annie on one round of chemotherapy in an effort to shrink the mass enough to operate. Following treatment, the mass appeared to have increased in size. Taking a different approach, Dr. Somer's second plan of treatment involved a combination of chemotherapy and radiation – a three week regimen that resulted in the 25% decrease in tumor size needed for surgical intervention.
Under the care of Benny Weksler, MD, a Thoracic Surgeon at West Cancer Center, Annie underwent a lobectomy. During this procedure, a Pathologist takes samples to determine whether the mass is malignant or benign, which determines how much of the lung is affected and therefore needs to be removed. As polyps appeared during Annie's surgery, they were placed in a biopsy bag, taken to Pathology and determined to be malignant – resulting in the entire removal of the lobe.
Now cancer-free, Annie has more energy that allows her to enjoy more time with her family.
"I believe in the power of good people and prayer – and that's what I found at West Cancer Center. The compassion that radiates from each and every individual here makes this place unlike anywhere else," said Annie. "The best way I know how to explain it is that West Cancer Center is the best thing to happen since ice cream."
Share Your Story
With every fighter there is a story, and with every story, an inspiration to fight on. Your story can be the difference in the life of another cancer fighter like you. We invite patients of the West Cancer Center, past and present, to share stories here. If you would like to share your story, please contact West Cancer Center's Marketing Department.