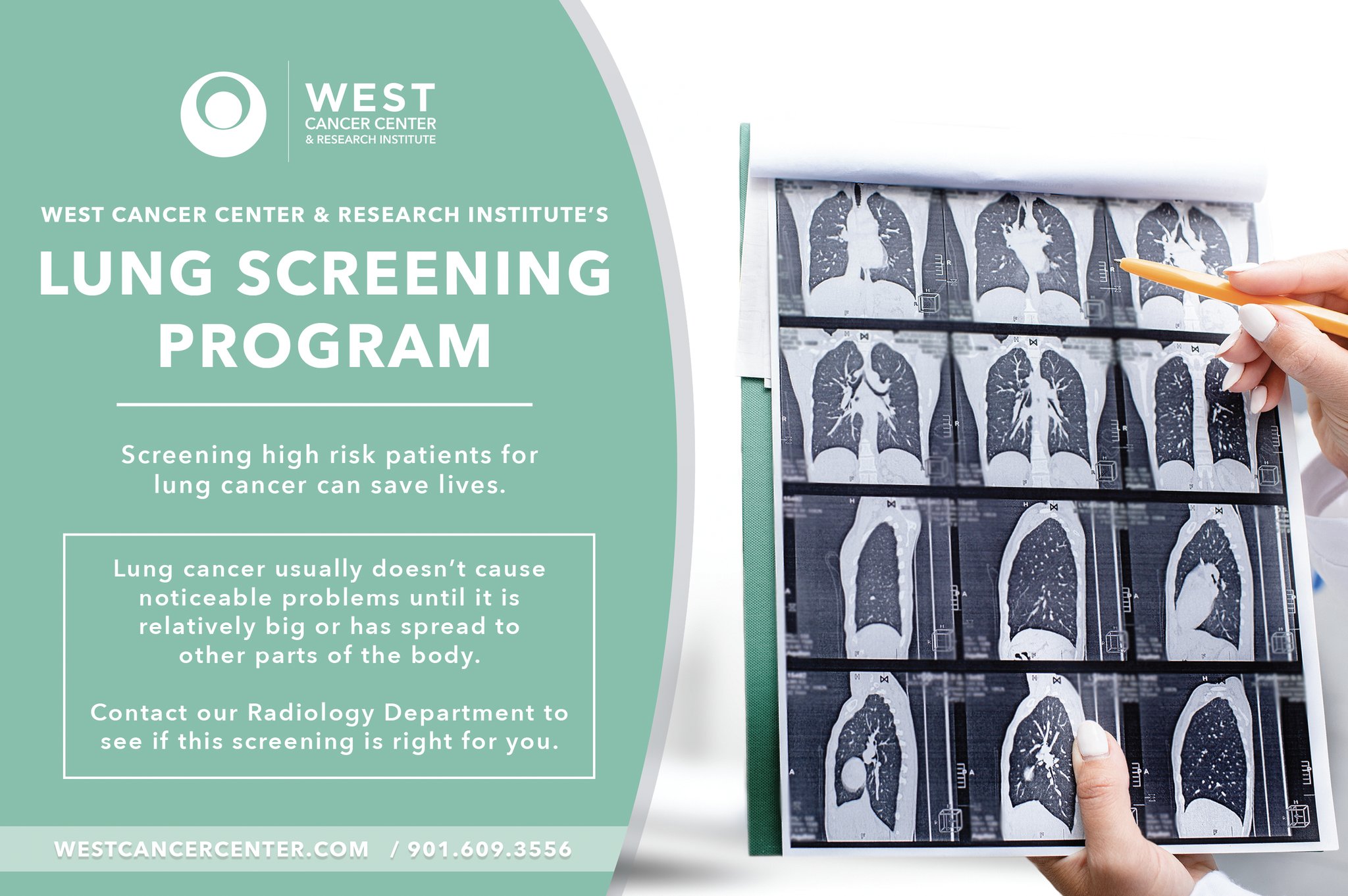 Patients and referring providers can schedule an appointment for a low-dose CT scan. Patients must meet the following criteria:
Between the ages of 50 – 77
Smoke for at least 20 years at least 1 pack a day
If the patient has stopped smoking, must have quit within the last 15 years
Must be asymptomatic (showing no signs of lung cancer)
Has been at least 365 days since last lung screening
Screenings are available at the following clinic locations:
Brighton, TN Campus:
240 Grandview Dr, Brighton, TN 38011
Desoto, MS Campus:
7668 Airways Boulevard, Southaven, MS 38671
Midtown / Regional One Health Cancer Center:
1588 Union Avenue, Memphis, TN 38104
Wolf River / Germantown Campus:
7945 Wolf River Blvd., Germantown, TN 38138
For Patients:
Call 901.609.3556, ext. 3 or email [email protected]
*if you do not meet the criteria above and would still like to inquire about a lung screening, please contact us for more information.
For Referring Providers:
Current Smokers: F17.201 – Nicotine Dependent / Cigarettes Uncomplicated
Former Smokers: Z87.891 – Personal History of Nicotine Dependence