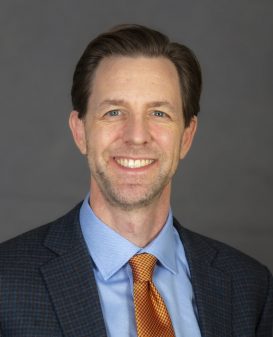 Jason Chandler, MD
Roles
Medical Oncology / Hematology
Specialty
Hematologic Malignancies | Benign Blood Disorders | Myeloma | Lymphoma | Leukemia
Locations
East Campus
7945 Wolf River Boulevard
Germantown TN 38138 901.683.0055

About Me
Dr. Jason Chandler is a board-certified medical oncologist/hematologist at West Cancer Center & Research Institute and specializes in malignant hematology also called "blood cancers" Dr. Chandler is driven by the intricacies of cancer and the science behind cutting edge treatments.
He earned his undergraduate degree and residency in internal medicine in Memphis before a fellowship in medical oncology at The Ohio State. Dr. Chandler is also committed to education and co-chairs the Annual West Oncology Conference which brings specialists together to discuss new research and clinical outcomes.
In his time, Dr. Chandler loves to build things which currently involves wood working.
Education
MD, University of Tennessee – Memphis, TN
BS, Christian Brothers University – Memphis, TN
Residency
Internal Medicine/Pediatrics – University of Tennessee – Memphis, TN
Fellowship
Medical Oncology – The Ohio State University – Columbus, OH
Board Certifications
Internal Medicine
Medical Oncology
Awards and Honors
Golden Apple Teaching Award, University of Tennessee, Memphis (2006)
POE (Pediatric Oncology Education) St. Jude Children's Research Hospital, Summer Training Program (2000)
Research and Publications