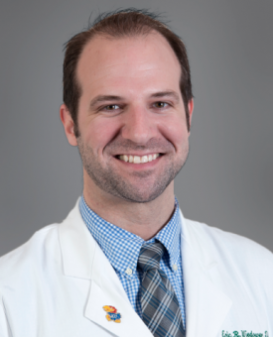 Eric Wiedower, DO
Roles
Medical Oncology / Hematology
Specialty
Gastrointestinal Cancer | Hematologic Malignancies | Benign Blood Disorders | Prostate Cancer | Myeloma | Lymphoma | Leukemia | Hepatobiliary Cancer | Esophageal Cancer | Colorectal Cancer | Anal Cancer
Locations
Desoto Campus
7668 Airways Boulevard
Southaven MS 38671 662.349.9556

About Me
Eric Wiedower, DO joined West Cancer Center in official capacity after completing his fellowship in medical oncology & hematology at West Cancer Center. During his fellowship, he served as our Chief Fellow – a prestigious honor awarded to one of the top performing fellows by our West Cancer Center faculty. He also served as Chief Resident during his internal medicine residency at the University of Kansas, where he demonstrated excellence and leadership among his peers.  He is a member of the American Society of Hematology, as well as the American Society of Clinical Oncology.
Education and Training
2006, BA Human Biology, University of Kansas, Lawrence, Kansas
2010, Doctor of Osteopathic Medicine (DO), Kansas City University of Medicine and Biosciences
2010 – 2013, Internal Medicine Residency, University of Kansas-Wichita, Wichita, Kansas
2013 – 2016, Fellowship in Hematology and Oncology, University of Tennessee Health Science Center/West Cancer Center
Awards
Chief Resident, Internal Medicine Residency, University of Kansas-Wichita (2012 – 2013)
W.C. Goodpasture, M.D. Resident Performance Award: In recognition of exemplary overall performance, teaching efforts with student and residents, scholarly pursuits, and leadership role in the residency program (2013)
Chief Fellow, Hematology and Oncology Fellowship, UTHSC/West Cancer Center (2013 – 2016)
25th Annual Hematology/Oncology Reviews Fellow Travel Award – one of 10 fellows selected to present at this conference (2015)
American Society of Hematologic Abstract Achievement Award – Meeting on Hematologic Malignancies (2015)
American Society of Hematology Abstract Achievement Award – 57th ASH Annual Meeting (2015)
Research
Gastroenterology malignancies
Hematologic malignancies
Publications
To view Dr. Wiedower's most recent publications, click here.