Why We Give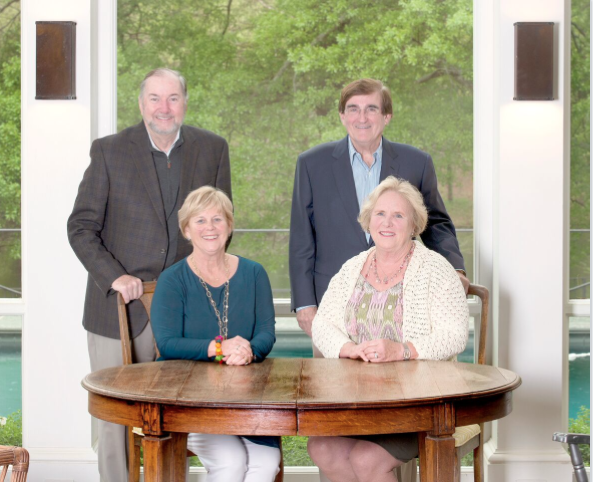 In 2015, The University of Tennessee/West Institute for Cancer Research was the recipient of a multi-million dollar gift by Jack and Betty Moore for Women's Cancer Research. This personal gift to the Capital Campaign was made in honor of West Clinic's founder and the Moore's brother-in-law, William H. West, MD, who lost his mother to breast cancer. The gift renamed West's and Methodist Healthcare's Breast Centers to the Margaret West Comprehensive Breast Center.
 "Jack and I are thrilled to contribute to West Cancer Center's vision for helping others in our great community," said Betty Moore. "After losing his mother to breast cancer, Bill's mission became very clear: to provide world-class cancer treatment and research in his hometown of Memphis. This remains the foundation of West Cancer Center today, and we are proud to honor Bill's meaningful work and legacy with this gift."
 This philanthropic gift will provide funds to support research and initiatives within the UT/West Institute's Center of Excellence in Women's Cancers. "There is rapid progress taking place in the world of cancer research, but there is much more work to do," said Lee S. Schwartzberg, MD. "Thanks to the generosity of donors like Jack and Betty, we are developing the resources necessary to translate discoveries into impactful treatment, right here in Memphis."
Dr. West's vision for providing world-class cancer care in his hometown of Memphis became a reality in 1979, when the doors of what would become West Clinic officially opened. Today, West Cancer Center's dual focus on both innovative research and compassionate patient care is a reflection of not only the foundation created by Dr. West, but also the legacy of the woman who inspired him to pursue a career in oncology.
 "Bill and I are truly humbled by this generous gift in honor of Bill's work and in recognition of his mother's legacy," said Carole West, Betty's sister and wife of Dr. West. "We are extremely appreciative of what this gift will mean for those impacted by cancer and all who walk through the doors of West Cancer Center in search of help and