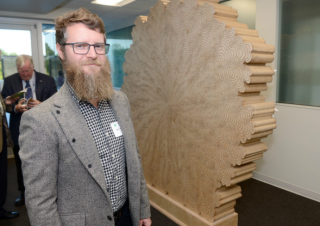 ARTIST: Ben Butler
TITLE: "Common Journey" 
Location: 3rd Floor – Infusion Corridor
Ben Butler's interactive wood sculpture titled "Common Journey," explores how abstract ideas can be presented in an interactive work. Visitors are encouraged to write down their thoughts, prayers, or meditations and contribute them to the sculpture. 
The notes gradually accumulate into their own organic aesthetic and serve as a powerful visual reminder that while each personal journey is unique, there is an underlying experience that is shared by many.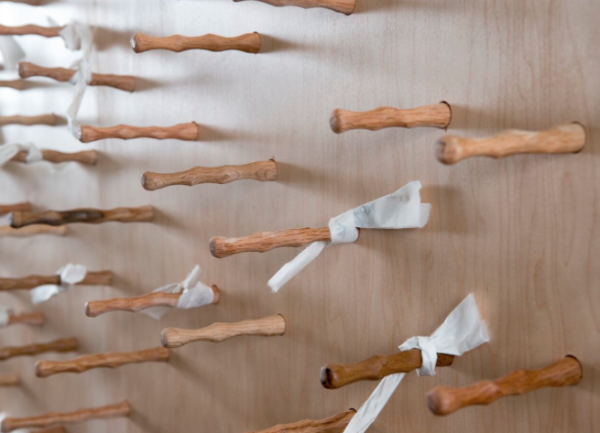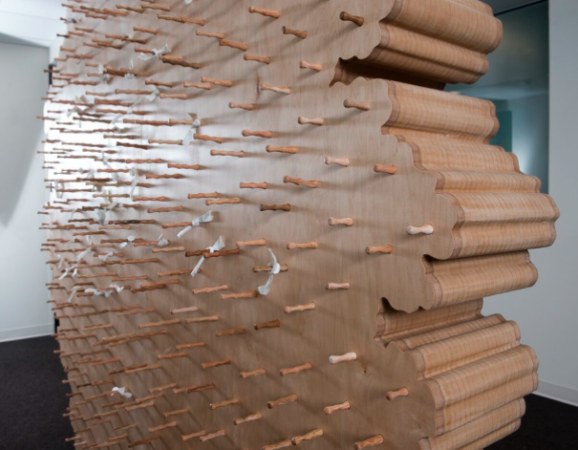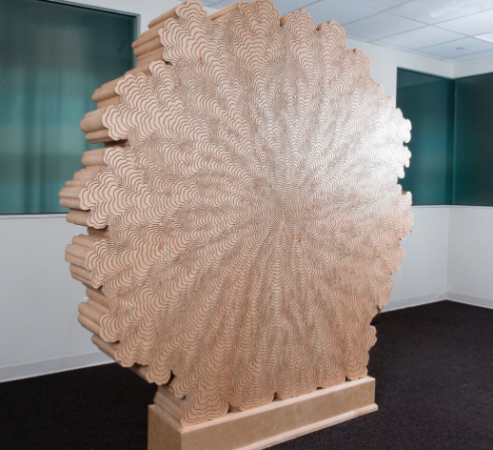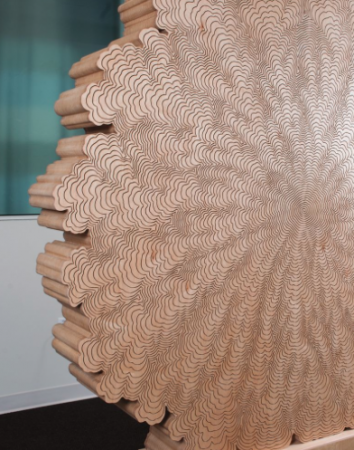 Sponsorship Opportunity
All pieces listed in the gallery are available for sponsorship unless otherwise noted and are 100% tax deductible. These sponsorships serve to provide peace and healing for our patients and can be purchased in honor or memory of a loved one. To sponsor one of these beautiful works of art or for more information, please contact Leighanne Soden at 901.683.0055 x 1122, or [email protected].