Brain Cancer patients in the Mid-South now have a promising new treatment method at West Cancer Center, the first of its kind in the region. Optune™, a portable device that uses low intensity electric fields to inhibit cancer cell replication causing death of cancer cells. Optune™ is the first FDA-approved therapy in more than a decade to show a significant extension in overall survival rates for newly diagnosed adult Glioblastoma Multiforme (GBM) patients. Currently, West Cancer Center is the only medical center in Tennessee and the Mid-South to offer both the prescribing and planning of Optune™ as standard of care for both newly diagnosed and recurrent GBM.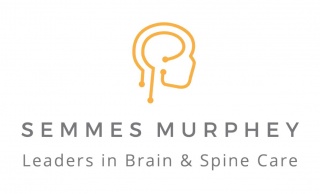 With this new treatment also comes the announcement that West Cancer Center will collaborate with Semmes-Murphey Clinic, PC to launch West Cancer Center's Comprehensive Neuro-Oncology Program. The comprehensive program will be led by West Cancer Center Medical Oncologist Manjari Pandey, MD, West Cancer Center's Director of Radiation Oncology Matthew Ballo, MD, and Semmes-Murphey Neurosurgeons Jeff Sorenson, MD and Madison Michael, MD.
"The Optune™ technology is reflective of West Cancer Center's multidisciplinary approach to comprehensive cancer care and is indicative of our commitment to build a world-class Comprehensive Neuro-Oncology Program," said Dr. Ballo. "We truly believe in the basic science behind this and are seeking new opportunities with the company for expanding its use through Phase I through III clinical trials and neurocognitive studies."
"Our vision for the Neuro-Oncology Program is to offer the latest and greatest in medical therapeutics while focusing on the overall well-being of our patients and their families. We are glad to be able to offer Optune™ to our patients; it really is the new standard of care for Glioblastomas" added Dr. Pandey. "Our collaborative efforts are geared towards identifying newer indications for this technology and to identify more patients that would benefit."
A primary focus for the Comprehensive Neuro-Oncology Program will be investigative research and improvement of care for GBM through Optune™ therapy.  The FDA approval was based on results of a randomized Phase III study that indicated overall survival rates for newly diagnosed GBM patients treated with Optune™ were as much as 50% higher than those treated with standard chemotherapy alone. The Optune™ cap is intended to be worn at least 18 hours per day and has shown improved cognitive function and quality of life. The treatment was previously approved for use in 2011 as a monotherapy for recurrent GBMs.
The launch of the Optune™ program at West Cancer Center is the first step in a long- term plan to develop a robust Comprehensive Neuro-Oncology Program. "Because of the success associated with this type of treatment, we felt it was the right fit for West Cancer Center and for our patients," said Erich Mounce, CEO of West Cancer Center. "This is another example of the groundbreaking work our West Cancer Center physicians and researchers are doing, every single day, right here in Memphis."