David Jones
On the same day as the attacks on September 11, 2001, David Carl Jones was diagnosed with cancer – Malignant Melanoma. Then in 2013, David participated in the Ride to Rosemary just six months after a partial knee replacement surgery. David lives his live with a "never give up" spirit. He is also a member of the 901 Racing.
"Cancer put my whole life into perspective. The Ride to Rosemary is more than just a fundraiser. It's personal. Through Christ I believe I have the power to do anything now."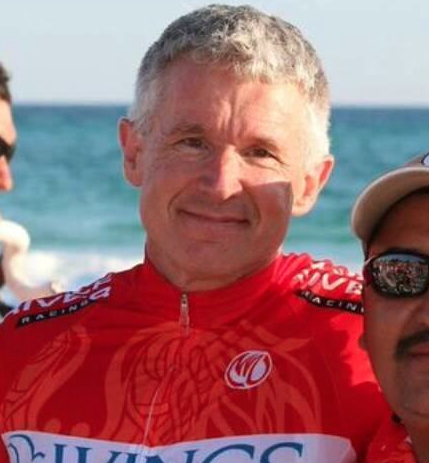 Pete Sully
Pete Sully is President of 901 Racing and this will be his second year to ride in the Ride to Rosemary!
"To be honest, cancer completely scares me. The whole process that my mother went through still hurts to think about, even today. I Ride to Rosemary for the time spent with great men – all who share similar stories both good and bad. These stories are real and provide me with a strengthened sense of hope and faith."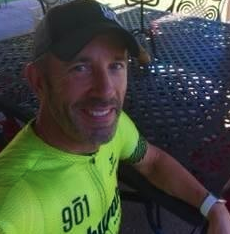 Barry Taylor
This year will be Barry Taylor's third Ride to Rosemary as he continues to ride in honor of his wife and WINGS Supportive Care Division! Barry is a member of the 901 Racing cycling team and a self-employed Painting Contractor.
"Through the grace of God working through the outstanding doctors at West Cancer Center, we have kept my wife's cancer at bay. I cannot begin to thank everyone for their continued thoughts and prayers."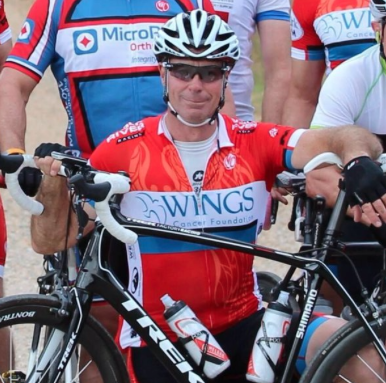 Keith Merriman
Keith Merriman is a founder of the Ride to Rosemary and has been biking for 10 years. Keith is part of the Wolf River Racing cycling team and primarily competes in Mountain Biking.
"One thing new riders understand somewhere along the 540 mile ride is that it's not about the bike or even the journey itself. It's about the ministry that has evolved organically by a group of men that have stripped away their stoic facades and become genuine and real – opening their hearts to each other through sharing a love of family, God and each other."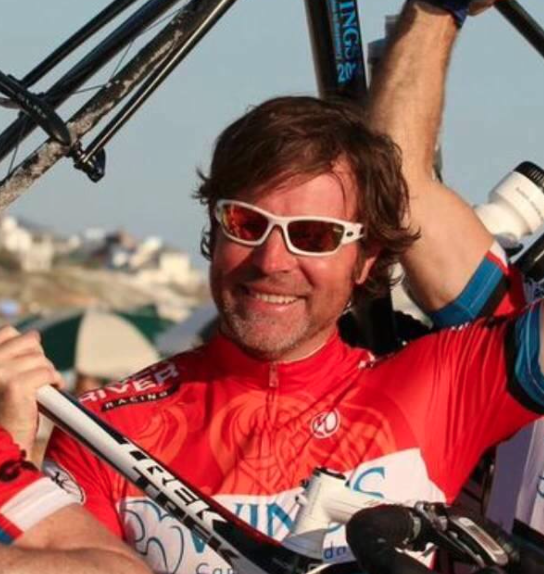 Brad Adkins
Brad Adkins, MD, is an OB/GYN at The Woman's Clinic PA, Jackson Tennessee as well as an avid triathlete and cyclist – having participated in multiple sprint triathlons, a half ironman and various 5ks and half marathons. This will be his fifth year riding in the Ride to Rosemary.
"In previous years, I have ridden on behalf of my patients that I have diagnosed with cancer, friends, or fellow riders' loved ones that have been afflicted with this terrible disease. But this year, cancer has hit even closer to home – my mother."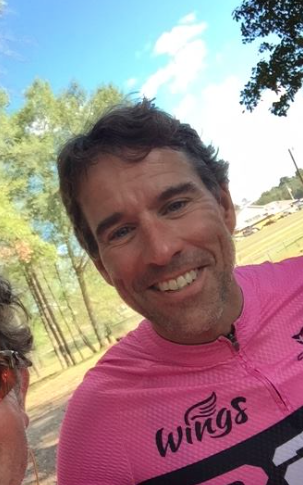 Chad Terry
This year will be Chad Terry's first Ride to Rosemary. As an avid cyclist and owner of Bike World, Chad is a dedicated supporter of the local cycling community. This past Fall, Chad's wife was diagnosed with Large Granular Lymphocytic Leukemia and is currently being treated by Michael Martin, MD, Medical Oncologist at West Cancer Center.
"This ride is just a little way for me to show my wife how much I stand beside and support her. And to show her how much she means to our family."